Ebook: 7 Secrets to Cracking the Supply Chain Code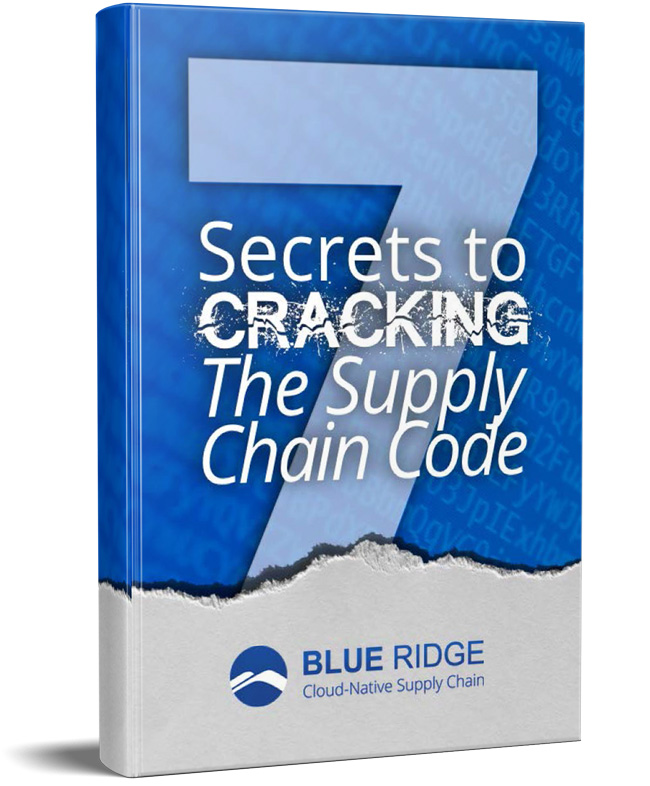 Commerce has evolved drastically in recent times. Is your supply chain evolving to keep up with the competition? Now is the time to transform your supply chain and eliminate risk in this new landscape.
DOWNLOAD THIS EBOOK TO LEARN:
Forecast Accuracy and Better Sales

Don't let inaccurate forecasts cause inventory to outrun sales. Avoid disappointing customers with stockouts.

Total Visibility
Have you taken these steps to get visibility in your supply chain? The results could make your supply chain the competitive edge you seek.
Balanced Inventory Across your Network
Siloed demand planning and inventory replenishment are killers to your margin and product availability. Make sure the right product is available exactly where and when your customers need it.
Blue Ridge Recognized as a Leader in the 2016 Gartner Magic Quadrant for Supply Chain Planning System of Record
SUPPLY CHAIN PLANNING THOUGHT LEADERSHIP FEATURED IN