BLUE RIDGE CUSTOMERS ARE LEADING RETAILERS AND WHOLESALE DISTRIBUTORS ACROSS THE GLOBE IN THE AMERICAS, EMEA AND APAC.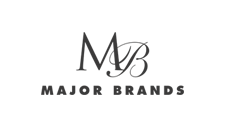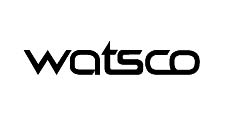 Haakon Ekrheim felt his family-run, food wholesale business had come to the edge of a cliff. Ekrheim saw customer-service levels declining across the board, even as inventories rose. Innacurate demand forecasting and excess inventory was putting a strain on the company's cash flow and profit. Difficult economic times and the threat of losing an important customer brought the situation to a head. As managing director, Ekrheim felt he had to right the ship quickly, lest he risk losing his company for good.
"Revenue is up 12%, while inventory is down by 14 percent. Inventory turns increased from 21.4 to 24.6. and service levels have improved by 1.4. Operating costs are down as a percentage of revenue, and profit has increased by 181 percent."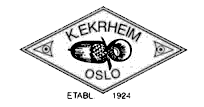 Cathy Pinder of Home Hardware shares how software and service are the reasons why she turned to Blue Ridge for better inventory performance. The Blue Ridge Supply Chain Planning Platform (formerly known as CLARITY) makes it easy to view key inventory performance indicators, and it enables users to streamline the buying process. When needed, the Blue Ridge team is always available to help.
"Blue Ridge forces us to be more proactive than reactive...I would recommend Blue Ridge as a software."​

Laura Rockman, Vice President of Purchasing at Major Brands says service and support is one of the greatest benefits of working with Blue Ridge. She also shares how the Blue Ridge team not only responds to questions quickly, but they also help to provide coaching and training.
"They provide the training and coaching that is needed for every level in the organization.  That's hard to find anywhere else...It's outstanding, the support that we get."​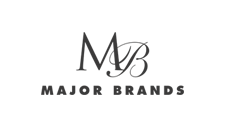 Purchasing Manager of CRP Industries, Madelyn Ramirez, asserts Supply Chain Planning Platform (formerly known as CLARITY) is the reason they have experienced quick and dramatic results, including a huge reduction in back orders. The user friendly system supports results in the short and long term, and the people that stand behind it are an added benefit.
"It's a very easy, user-friendly system. We have seen incredible results."​
Director of Supply Chain Management Jürgen Schlueter at CRP Industries states why the partnership with Blue Ridge was a timely one. On a year to year basis, they sustained double-digit growth, but the inventory grew by only 15%. At the same time, CRP reduced backorders to company goals.
"I have always had positive experiences with the Blue Ridge team. They have been open to our suggestions, they have been very responsive to our questions and needs."​
Mark Williams of Burris Logistics discusses how Blue Ridge Supply Chain Planning Platform (formerly known as CLARITY) and the service from the Blue Ridge team has improved the company's buying process. By designing program enhancements specifically for Burris Logistics, the company was able to save money and better control products.
"Blue Ridge has come up with enhancements that have not only allowed us to save money, but have also allowed us to better control our product."​


7 Essential Elements:
Demand Forecasting, Planning & Replenishment