Blue Ridge Customers are Leaders in Retail and Distribution
in the Americas, EMEA, and APAC.
A Sample of Our Customers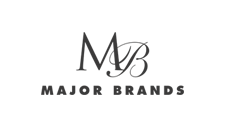 "Revenue is up 12%, while inventory is down by 14 percent. Inventory turns increased from 21.4 to 24.6. and service levels have improved by 1.4. Operating costs are down as a percentage of revenue, and profit has increased by 181 percent."
— Haakon Ekrheim,
CEO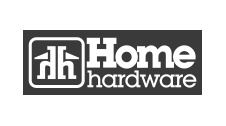 "Blue Ridge forces us to be more proactive than reactive...I would recommend Blue Ridge as a software."
— Cathy Pinder,
Inventory Manager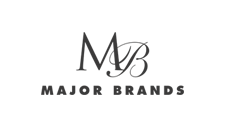 "They provide the training and coaching that is needed for every level in the organization.  That's hard to find anywhere else...It's outstanding, the support that we get."
— Laura Rockman,
Vice President of Purchasing
"I have always had positive experiences with the Blue Ridge team. They have been open to our suggestions, they have been very responsive to our questions and needs."
— Jürgen Schlueter,
Director of Supply Chain Management
"It's a very easy, user-friendly system. We have seen incredible results."
— Madelyn Ramirez,
Purchasing Manager

"Blue Ridge has come up with enhancements that have not only allowed us to save money, but have also allowed us to better control our product."
— Mark Williams,
Business Analyst
CRP Industries
Industrial & Automotive Distribution
CRP Industries is a leader in the automotive parts and industrial products sectors. The company provides products from some of the most recognized brand names in the NAFTA market, including ContiTech automotive belts, Rein Automotive parts, Pentosin technical fluids, AJUSA gaskets and head bolts, Fertan rust treatment products, Reinflex high-pressure thermoplastic hoses, TUDERTECHNICA rigid mandrel hoses, and Perske high-speed motors. In addition to Cranbury, NJ, CRP Industries operates office facilities and warehouses in Fremont, CA; Mississauga, Ontario; and Puebla, Mexico. For additional information, visit: www.crpindustries.com
Sales growth 10%+

Order fill rate 95%

Backorders: lowest in company history

Kele
Industrial & Electrical Distribution
Kele, Inc. is a worldwide distributor of over 300 Building Automation and HVAC/R manufacturers. Kele, Inc. also manufactures the Precon and Kele brands of products. Located in Memphis, TN, Kele, Inc. has enjoyed over 30 years of success in fulfilling contractors' needs for fast delivery of the right components for their application. Kele offers unique delivery options including shipment scheduling, additional instructions for installation and a UL-Listed panel shop on site.
In-stock products 20%

Inventory investment

Purchase orders by 20%

Service levels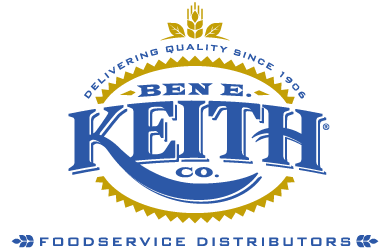 Ben E. Keith
Food Service Distribution
More About Ben E. Keith Success
Ben E. Keith Foods offers customers more than 50,000 products, consisting of national brands as well as its own exclusive brands, in all broad line distribution categories - dairy, fresh and frozen meats, frozen foods, produce, poultry, seafood, disposables, and restaurant equipment and supplies. The food division currently operates 8 distribution centers servicing 11 states throughout the Southwest.
Inventory Investment 13.8%

Overstock 19.6%

Service Levels 99%
Home Hardware
Specialty Retail
More About Home Hardware Success
Home Hardware home stores are 100% Canadian owned. The company has more than 100,000 items available, including find housewares, hand and power tools, plumbing and electrical supplies, paint and painting supplies, sporting goods, plus automotive and farm supplies.
Service Levels to 2.5%

Excess Inventory 10%

Maintained Stock Levels

Out-of-stocks

Athens
Wine & Spirits Distribution
More About Athens Success
Athens Distributing Company of Tennessee is a family run business dedicated to bringing quality wine and spirits products to the Tennessee consumer. In partnership with national and international suppliers, Athens is committed to educating Tennessee retailers and consumers on wine and spirit products, providing them with the highest level of customer satisfaction, and promoting the responsible and legal consumption of alcohol products. Athens services 76% of the entire state of Tennessee, and have been in the wholesale Wine and Spirits business for over 65 years.
Service Levels 2.4%

Overstock 67%

Inventory 9%

On-Order Inventory 12%
Royal Paper
Paper Supplier
More About Royal Paper Success
Founded in 1949, in a garage in Coatesville, PA, when Royal Paper Products, Inc. began manufacturing paper coffee and beverage coasters, Royal has grown to become a leading importer and supplier of disposable products for the foodservice, hospitality and janitorial industries. Through a growing army of distributors, brokers, and a top-notch sales force, their products are distributed and used throughout the U.S. and abroad.
Service Levels 2%

Order Reduction 16%

Overstock 36%
BLUE RIDGE RECOGNIZED AS A LEADER 
DOWNLOAD THE 2016 GARTNER MAGIC QUADRANT SUPPLY CHAIN PLANNING SYSTEM OF RECORD REPORT TO FIND OUT WHY BLUE RIDGE IS RECOGNIZED AS A LEADER.