Demand Planning
Demand and supply: elegantly aligned for unrivaled results.
Satisfy customers without the risk of excess cost or inventory–perks of a complete demand planning solution.
Take control with total visibility.
To meet customer demand at the lowest possible cost, you need reliable visibility to demand in the long and short term. Blue Ridge demand planning software predicts precise customer requirements across every channel and location, enabling you to not only get ahead of demand, but to align inventory in the most profitable way possible.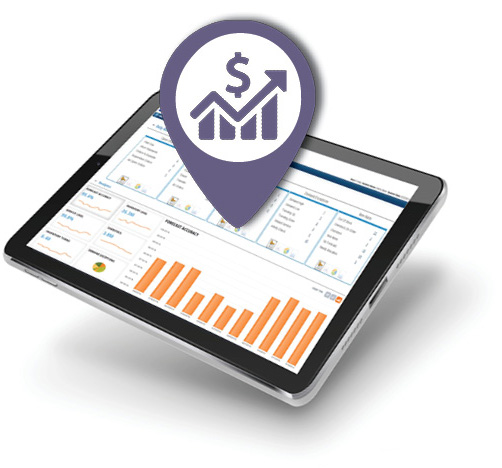 Respond rapidly to changing conditions.
If there's one thing certain in today's markets, it's that nothing is certain. When conditions in the market or your supply chain change, Blue Ridge demand planning software responds quickly and efficiently, so that you avoid out of stocks and costly corrective measure.
Streamlining your demand planning processes?

Planning all SKU's for all locations and channels?

Strategically planning inventory levels?

Precisely managing inventory levels across the supply chain?
Maintaining clear visibility to long-range demand?

Responding rapidly to changing conditions?

Centralizing demand and inventory planning?

Analyzing and profiting from forward buy's or supplier deals?
Ready to learn what demand planning supply chain precision can do for you?
Our unique demand planning precision is your unfair advantage.
Blue Ridge helps retailers and distributors capitalize on richer, customer transaction data that is available today to generate precise supply chain planning recommendations. You get the visibility and control to ensure product availability, prevent out of stocks and eliminate excess inventory.
By analyzing every individual customer transaction to understand the why's behind demand, you achieve unparalleled precision that drives sustainable results.
A 2016 Gartner
Magic Quadrant Leader
Customers continue to act faster, expect more, and buy in completely new ways, making precision and visibility more necessary than ever. Get this Gartner research that shows 7 Keys to increasing sales and margin and the supply chain planning magic quadrant.
Why is Gartner's perspective important? Gartner provides an unbiased, research-backed view of Blue Ridge's ability to execute as well as completeness of vision. We're honored to be positioned as Leaders, and as the foremost retail and distribution focused provider we are eager to prove what we can do for your business. Take a look at the report and get in touch to see the impact we can make on your sales and bottom line.
Your Customers Can't Wait, and Neither Should You...
See Results in Months Not Years

Increased Sales growth 10%+
Achieved Order fill rate 95%+
Lowest Backorders in company history

Increased Inventory turns 6.5
Reduced Inventory 25%
Increased In-stock Performance 8%
Increased Service Levels 2.5%
Decreased Excess Inventory 10%
Maintained Stock Levels
Decreased Out-of-stocks