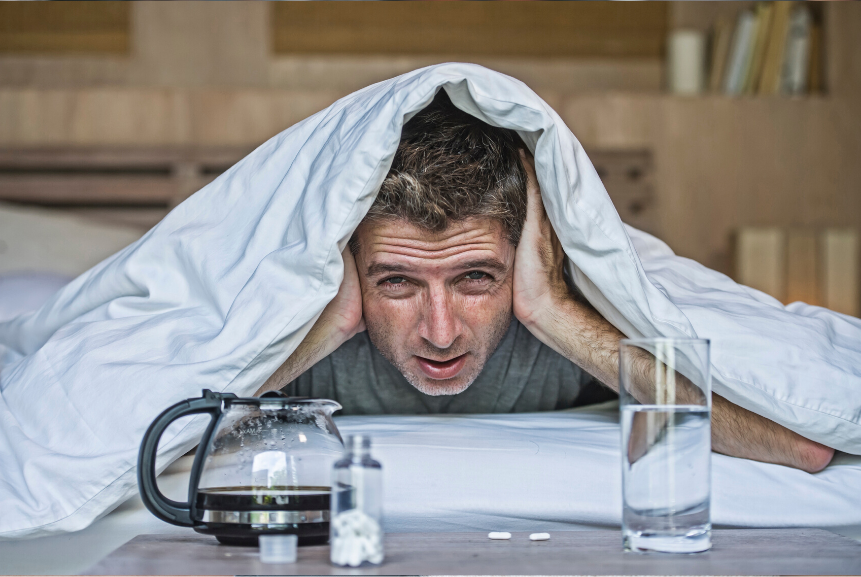 What happened in early spring 2020 was like that feeling many of us know all too well. Dry mouth, splitting headache, nausea, spinning, and then it hits you… 'What happened last night???'
[Don't act like you've never been there]…
COVID-19 is like that last tequila shot of the night which you never should have accepted. But unlike a self-induced night out on the town, this was unavoidable. Nevertheless, very painful for supply chain executives.
Experts predict the pains of COVID-19 to have lasting effects on supply chain. While you can't make disruption go away, there are cures for the COVID-19 hangover that can soften the blow imposed by 3 costly problems:  (1) supply extremes, (2) rapid exodus to e-commerce and (3) widespread misalignment of inventory.
This week we're looking at these 3 problems COVID-19 has forced on your supply chain, the symptoms they are causing and – most importantly – how to get some relief and build resilience to future disruption in your supply chain.
Today, Cure #1:  Supply Chain Visibility
Problem: Supply extremes (shortages for some; inventory stand-still for others)
Symptom: Long or unpredictable lead times, supplier shutdowns, need to stockpile inventory (or lost sales because you lacked goods), higher safety stock investment.
Cure: Supply chain visibility
Visibility in the supply and demand chain is crucial to survival in disruption. Any distributor still trying to manage forecasting with spreadsheets might as well just go back to bed and sleep this off. If you choose to stay in the dark with disruption as the new normal, you may never bear the light of day again.
Companies that will adapt and thrive have one major difference that stands out from those who won't… Integrated demand planning.
Solutions that combine supply planning, demand forecasting, inventory allocation, replenishment optimization, supplier collaboration and even pricing in a unified view will allow you to react quickly to rapid spikes and dips in supply and demand, at the lowest overall cost.
Integrated demand planning tools set up your company for unprecedented certainty, speed and assurance. So that when volatility happens, everyone touching your supply chain can react in real time, from the manufacturing floor to the delivery door – making change a much easier pill to swallow.
This level of supply chain visibility neutralizes the financial impact of supply extremes, as well as improves supplier negotiations, by providing deep insights into things like:
Item Mix – "Can we afford the item in our merchandising mix?"
Domestic vs. Import – Are costs higher due to transportation or tariffs overseas? Could a different supplier approach fix this?
Service goal – Are we hitting service in the high 90s, but just breaking even? Is there an easy way to see the cost trade-offs of lowering that goal slightly in order to improve margins?
Next Up: Cure #2
How to handle the mass exodus to e-commerce – Read Part 2