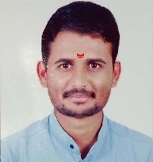 Looking for careers in supply chain software? This series is designed to help job seekers get a glimpse inside why we love our jobs here at Blue Ridge.
We launched the Blue Ridge Career Diaries last week, and continue today with another employee story from our team in Pune, India.
Up today is Senior Software Design Engineer Balaji Fugate:
The Workplace That Excites You
"I joined the Blue Ridge family just before the COVID-19 lockdown was announced. My first experience was pleasant, with onboarding being extremely smooth. The surrounding environment at Blue Ridge is very supportive and encouraging.
It is exciting to see a company that promotes an open culture where we can easily connect with any of the team members, our seniors or even directors at any point in time.
In our organization, everything is ahead of time — be it welfare facilities or processes, for example, many times we see certain companies fail to come up with effective work-from-home policies. But Blue Ridge easily managed to do so during this pandemic time.
With fabulous support from HR, every one of us has been able to achieve close to 100% productivity, even during this distant working environment over the last 5 months.
During this difficult time, our employees were experiencing common issues on ground, such as electricity disconnections and Internet speed hurdles, which were handled smoothly. Most importantly, when there is a tumultuous situation in the job market due to COVID-19, getting your full pay checks regularly in such a stressful time gives you the most comfort."
"It feels great to work in such a homelike and caring atmosphere. Thank you, Blue Ridge!"
– Balaji Fugate, senior software design engineer, Blue Ridge
Next week, more from Pune. We're gathering new employee stories from our U.S. and EMEA offices; stay tuned
More from The 'Diaries
Is Blue Ridge Hiring?
Time to start building your story? Check the Blue Ridge Careers page to see open positions and inquire about working with us.
Blue Ridge Employees who want to submit your story, please do so here.