Today we shift to our U.S. employees! Blue Ridge Career Diaries is a series dedicated to sharing employee stories about why they love working at Blue Ridge.
These stories continue weekly to demonstrate our company's dedication to creating a positive culture of "customer obsession," teamwork, personal growth and recruitment of top talent.
Today we hear from Kamal Sooch, Project Manager in Blue Ridge U.S.
Work Outside the Box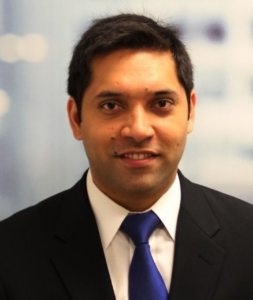 "Blue Ridge embodies the characteristics of a mature organization, while keeping alive the start-up energy and agility. See an improvement opportunity? Go implement it.
The customer is definitely a priority here, and is backed by the day-to-day actions, not just a sales pitch. When the global situation changed quickly, the experts put their heads together to come up with a solution that would alleviate customer woes, all for zero monetary benefit.
When most software companies nickel-and-dime customers, working for a true 'customer partner' is refreshing."
"Blue Ridge – where 'Customer First' is weaved into the fabric of the company culture."
– Kamal Sooch, Project Manager, Blue Ridge
More from The 'Diaries:
Is Blue Ridge Hiring?
Time to start building your story? Blue Ridge is always seeking the smartest people in the industry who enjoy working in a positive environment to make awesome things happen for customers.🙌
We are actively recruiting for a Technical Customer Support Analyst and for Business Development Representatives. Details here.
Check the Blue Ridge Careers page to see other open positions and inquire about working with us.
Blue Ridge Employees who want to submit your story, please do so here.