Today we continue our Blue Ridge Career Diaries series, dedicated to sharing employee stories of why they love working at Blue Ridge.
These stories continue weekly to demonstrate our company's dedication to creating a positive culture of "customer obsession," teamwork, personal growth and recruitment of top talent.
Today we hear from Madhura Khaire, DevOps Engineer in the Pune, India office.
Best Company and Culture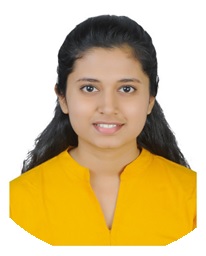 "I joined Blue Ridge early this year and it has been a great ride so far. Its work culture is so good. There are lots of opportunities to learn new technologies, and I was lucky enough to work with an amazing team.
The work environment encourages you to learn new things and appreciates your inputs, too. Management is extremely supportive. Awesome place to grow and learn.
It was a bit challenging in the beginning while working from home in lockdown. However, gradually I coped with the situation, and we have now been working efficiently from home.
Really, we all are accepting the 'New Normal' during the COVID-19 pandemic. This helps to increase my skillsets, as working from home gives you a lot of flexibility.
As working with Blue Ridge, I am thankful that I have got introduced to a new career path, which guided me to attain my future goals."
– Madhura Khaire, DevOps Engineer, Blue Ridge
More from The 'Diaries:
Is Blue Ridge Hiring?
Time to start building your story? Blue Ridge is always seeking the smartest people in the industry who enjoy working in a positive environment to make awesome things happen for customers.🙌
We are actively recruiting for a Technical Customer Support Analyst. Details here.
Check the Blue Ridge Careers page to see other open positions and inquire about working with us.
Blue Ridge Employees who want to submit your story, please do so here.