Looking for careers in supply chain software? This series is designed to help job seekers get a glimpse inside what it's like to work at Blue Ridge.
Earlier we launched the weekly series, Blue Ridge Career Diaries, continuing today with another employee story from our team in Pune, India — Senior Technical Support Analyst Milind Thakre:
First Person to Land on Blue Ridge Grounds Virtually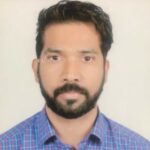 "I joined Blue Ridge in this pandemic situation with lots of uncertainty around and no clue about the supply chain planning domain. However, looking at the current situation, all I can say is that I have gained a considerable amount of knowledge with the help of Blue Ridge team members who taught me, 'Help wherever and whenever you can while still staying productive'.
Someone said, 'You have to be a place that's more than just a paycheck for people'. In my opinion, this sentence fits perfectly for our company. Blue Ridge provides a creative and healthy environment and is the place where you can excel your skills. The colleagues are enthusiastic about work, thanks to them that I easily handled all the obstacles of the project.
"Happy to call myself a Blue Ridger!"
– Milind Thakre, Senior Technical
Support Analyst, Blue Ridge
Next week, more from Pune. We're gathering new employee stories from our U.S. and EMEA offices; stay tuned!
More from The 'Diaries
Is Blue Ridge Hiring?
Time to start building your story? Check the Blue Ridge Careers page to see open positions and inquire about working with us.
Blue Ridge Employees who want to submit your story, please do so here.