Career Diaries is back today with a guy who holds the title for "Best Beard" at Blue Ridge… Pre-Sales Engineer Nader Ramadan. This picture really doesn't do it justice. Check back here later; maybe he will send me a post-pandemic one instead! 😂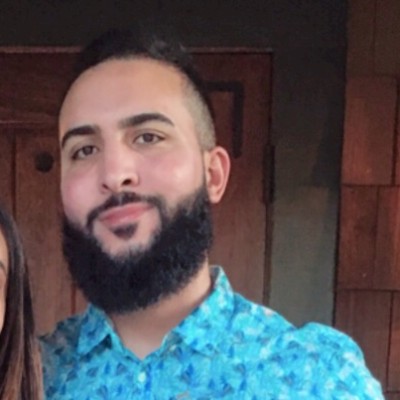 "I joined Blue Ridge about 3 years ago. I started on the Technical Support Team and worked in that role for about a year until an opportunity was presented to me on the sales team as a Pre-Sales Engineer.
Starting in the support role allowed me to build a strong foundational knowledge of our product, as well as develop an understanding of the problems our customers are trying to solve, both of which I continue to leverage in my current role.
One thing I have noticed at Blue Ridge is that extra efforts don't go unnoticed. The leadership here is very humble and is always quick to recognize team members for their contributions. There is a very positive and encouraging culture at BR where everyone is focused on results and growth.
2020 has been a very interesting year plagued by uncertainty, but I have been extremely fortunate to work for a company like Blue Ridge. The leaders of the company have remained very flexible and supportive of employees, allowing us to straighten out our personal matters while trusting us to deliver on our work responsibilities and achieve the company's goals.
As a result, the company hasn't really skipped a beat since going fully virtual back in March. In my view, the mutual trust between the leadership and employees was key in allowing the company to maintain forward momentum, and I commend the leadership for how they have handled the situation."
"At Blue Ridge, extra efforts don't go unnoticed."
–Nader Ramadan, Blue Ridge Pre-Sales Engineer, Blue Ridge
More from The 'Diaries:
Is Blue Ridge Hiring?
Time to start building your story? Blue Ridge is always seeking the smartest people in the industry who enjoy working in a positive environment to make awesome things happen for customers.🙌
Check the Blue Ridge Careers page to see other open positions and inquire about working with us.
Blue Ridge Employees who want to submit your story, please do so here.