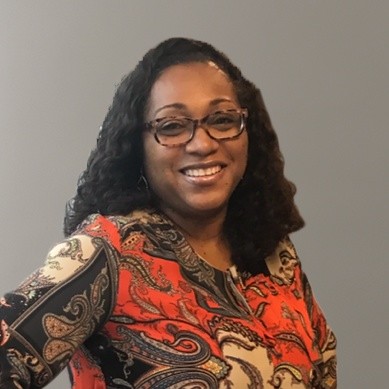 Our Blue Ridge Career Diaries series of employee stories continues today with Nicola ("Nikki") Nunes, senior accountant in our Atlanta HQs.
"I've been with Blue Ridge for over 5 years and have enjoyed every bit of it. I must admit, I was very skeptical about joining a small, privately held company, having previously only worked for large public corporations. However, I decided to follow a previous manager and trusted her advice that, "Blue Ridge was a great place to work".  I have not regretted my decision!
One of the core values that makes this organization a great place to work is "Respect For Others". Blue Ridge is a very employee-oriented and customer-centric company.  It also encourages its employees to constantly sharpen their skills, while providing a flexible working environment.
At Blue Ridge, I interact with all functional areas in my day-to-day activities, which exposes me to new and exciting things. Additionally, I'm constantly challenged with new responsibilities that have fueled my development into a well-rounded person."
The "Human" Side of Blue Ridge
"Over the years, I've seen countless examples of the company living the "human side" of this core value. Here are a few:
The company recognizes and shares in its employees and customers' successes and adversities (sickness, deaths, surgeries, etc.). Flowers, warm wishes, meals and appropriate goodies are routinely sent when these situations arise.
Blue Ridge has partnered with its business associates in events that are "near and dear" to them. An example is the "Will To Live" Foundation, where Blue Ridge employees formed a "B.R.A.T.S." team (Blue Ridge Athletic Team) with customized, logoed shirts to participate in one of their annual 5K races.
During COVID-19, Blue Ridge has been exemplary in its response to its employees and their families' needs, as well as to its customers' business challenges.
I have never worked at a more caring company, where teammates express genuine concern for each other's well-being."
-Nikki Nunes, Senior Accountant, Blue Ridge
More from The 'Diaries:
Is Blue Ridge Hiring?
Time to start building your story? Blue Ridge is always seeking the smartest people in the industry who enjoy working in a positive environment to make awesome things happen for customers.🙌
Check the Blue Ridge Careers page to see other open positions and inquire about working with us.
Blue Ridge Employees who want to submit your story, please do so here.