Today we continue our Blue Ridge Career Diaries series, dedicated to sharing employee stories of why they love working at Blue Ridge.
These stories continue weekly to demonstrate our company's dedication to creating a positive culture of "customer obsession," teamwork, personal growth and recruitment of top talent.
Today we hear from Pritam Deokule, Senior Design Analyst in the Pune, India office.
A Positive and Painless Experience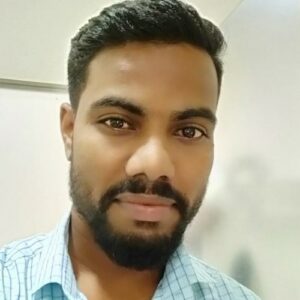 "It was my right decision joining Blue Ridge last year; rather, it exceeded my expectations. I have noticed that this company continuously works on improving policies in the background to make it a smoother experience for our employees.
Employee safety first – an approach taken by the company in the lockdown period and our HR has created an effective work-from-home policy quickly.
From a technology prospective, the approach looks to move ahead with technology changes around you and work on niche technologies. Blue Ridge's smooth and painless processes help keep work-life balance.
I am happy to be part of a high-performing and cohesive team on the project that is helping me, as well use my past experiences and learn new technologies through different trainings for the future. Inspirational and appreciative emails from senior leaders help keep the team morale high.
I am proud to be a BLUE RIDGER!"
-Pritam Deokule, Senior Design Analyst, Blue Ridge
More from The 'Diaries:
Is Blue Ridge Hiring?
Time to start building your story? Blue Ridge is always seeking the smartest people in the industry who enjoy working in a positive environment to make awesome things happen for customers.🙌
We are actively recruiting for a Technical Customer Support Analyst. Details here.
Check the Blue Ridge Careers page to see other open positions and inquire about working with us.
Blue Ridge Employees who want to submit your story, please do so here.