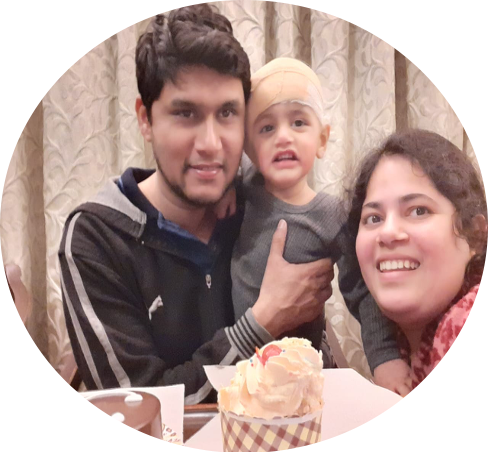 "People are the key assets of any organization. Understanding employees, customers, stakeholders and investors is what makes or breaks a business."
Aww, isn't that beautiful? It should be cross-stitched on a blanket.
Companies often brag about their culture. It's an easy claim to make on a website. Or throw onto a colorful poster to break up vanilla office walls. But when it comes to walking the walk, many companies are all talk.
So here at Blue Ridge, we've left the talking up to our team. Full transparency, so you can see Blue Ridge's company culture in its true colors.
Let the Stories Begin
Each week in Blue Ridge Career Diaries, we will publish an authentic story submitted by a Blue Ridge employee. These were put together voluntarily by our team.
Our goal is to attract only the best professionals for our team and, ultimately, for our customers – to the high standard we have set for our company since the beginning.
We will begin with our team in Pune, India. First up, Design Analyst Sanchit Limaye…
Blue Ridge Culture: Where Empathy Meets Business
"In last 14 months of my journey with Blue Ridge, I have experienced this.
My son was 8 months old when he was diagnosed with congenital bi-lateral profound hearing loss, a near stone-deafness with balance disorders. Having experienced some difficult times previously, this came as a shock to the entire family.
I joined Blue Ridge in September of 2019 when my son was 14 months old. My family decided to get a cochlear implant surgery done on his left ear in December of 2019. I was working on one of the key projects at that time with tight delivery timelines and expected to have full attention on the project.
It was close to impossible to manage the work-life balance without support from the organization, and it was encouraging to see that the entire team and management stood by me.
Without their help, it was almost impossible to overcome the odds and ends, and complete the entire process of pre-operative and operative procedures, which took nearly 5 months with me shuttling between Pune, India and New Delhi.
Even after re-joining the office, my son's therapy schedules and my presence for him were considered while assigning any work to me.
I would like to thank the entire management team for taking this empathetic route. Today my son is 2 years old, has started walking and is trying to talk, which is nothing less than a miracle for my family."
"Corporate empathy is a tightrope to walk on. I hope Blue Ridge keeps on walking and growing manifold!"
– Sanchit Limaye, Design Analyst, Blue Ridge
[Special thanks goes to our Senior Director Laxmikant Bhole in Pune for gathering these stories!]
Is Blue Ridge Hiring?
Time to start building your story? Check the Blue Ridge Careers page or submit your general inquiry/resume to Jobs@BlueRidgeGlobal.com.
Blue Ridge Employees who want to submit your story, send it to Andrea.Keeble@BlueRidgeGlobal.com.