What's it like to work at Blue Ridge? Let's go straight to the source. Blue Ridge Career Diaries is a series of personal stories submitted by Blue Ridge employees on how and why they joined our team.
We continue publishing weekly as long as the stories keep rolling in! Our team in Pune, India got us kicked off first. Later in the quarter, you will see Career Diaries from our teams in the U.S. and our newly expanded regions in Europe.
Today we hear from Blue Ridge Associate Technology Architect Sanket Narkar: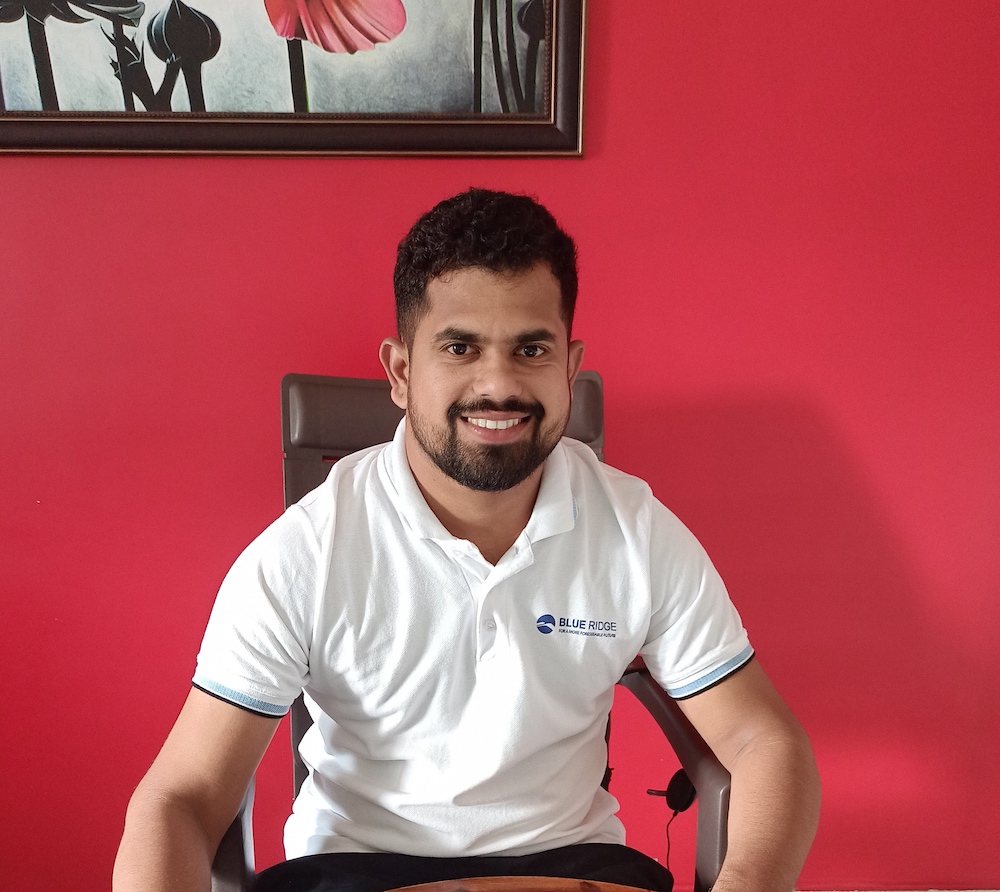 "I joined Blue Ridge almost 3 years back and the kind of exposure I have received so far has been phenomenal. It was one of my best decisions to join Blue Ridge. It has helped me shape myself into a well-rounded professional.
Blue Ridge is truly an employee-oriented organization that encourages employees to explore new areas and learn. They have a knack to identify right talent with potential and put them in the right place where they can develop and succeed.
The best part of Blue Ridge which made me stick with the organization is its Culture – Inclusive, Respect for each individual, Learning and positive work environment, flexible work arrangements, best HR policies, and Promoting Innovation. During the current COVID pandemic lockdown situation, we have received great support from the organization as well as all team members.
Thank you, Blue Ridge for all the trust and mentorship. I am really proud to be a part of Blue Ridge family and looking forward for many more years!"
–Sanket Narkar, Associate Technology Architect 
More from The 'Diaries
Is Blue Ridge Hiring?
Time to start building your story? Blue Ridge is always seeking the smartest people in the industry who enjoy working in a positive environment to make awesome things happen for customers.🙌
Check the Blue Ridge Careers page to see open positions and inquire about working with us.
Blue Ridge Employees who want to submit your story, please do so here.