If you're wondering what a career at Blue Ridge might look like, these diaries paint the picture. Blue Ridge Career Diaries is a series of personal stories submitted by Blue Ridge employees on how and why they joined our team.
It started last month. We continue weekly as long as the stories keep rolling in! Our team in Pune, India got us kicked off first. Later in the quarter, you will see Career Diaries from our teams in the U.S. and our newly expanded regions in Europe.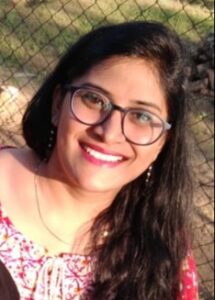 Today we hear from Blue Ridge QA Analyst Vedangi Lavekar:
"I joined Blue Ridge 8 months back and got an opportunity to handle an automation testing project independently.
Though a newcomer, I was never underrated, and such work culture is extremely inspiring. The Blue Ridge organization promotes meritocracy and people are judged based on their work and results, not the superficial qualities. This is so inspiring.
Open, Flexible Culture
I have learned how to solve any difficulty on my own to the maximum extent. A lot of brainstorming goes into our Daily Scrum discussions. Friday's weekly meeting with all Blue Ridge employees (led by our CEO Jim Byrnes) inspires me a lot. Open, candid discussions with seniors as well as colleagues are allowed, which has been a great source of improvement for me.
In this growing pandemic of COVID-19, the Company allowed employees to work from home with flexible working hours. Our company values innovation, open discussions, trust and transparency. This promotes a sense of belonging amongst employees, leading to value addition through continuous improvement."
"Blue Ridge is… Inspiration, Motivation and Enthusiasm!"
– Vedangi Lavekar, QA Analyst, Blue Ridge
More from The 'Diaries
Is Blue Ridge Hiring?
Time to start building your story? Blue Ridge is always seeking the smartest people in the industry who enjoy working in a positive environment to make awesome things happen for customers.🙌
Check the Blue Ridge Careers page to see open positions and inquire about working with us.
Blue Ridge Employees who want to submit your story, please do so here.