Today we continue our Blue Ridge Career Diaries series, dedicated to sharing employee stories of why they love working at Blue Ridge.
These stories continue weekly to demonstrate our company's dedication to creating a positive culture of "customer obsession," teamwork, personal growth and recruitment of top talent.
Today we hear from Yashodhara Patankar, Technical Manager in the Pune, India office.
From 5 to 50 and Growing…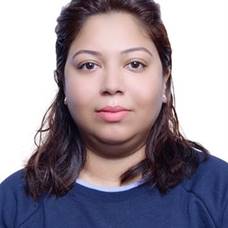 "I joined BlueRidge in the very beginning. I was pleasantly surprised when I had my first interactions with the senior management even before joining the company – just to say "hi"! I mean, I was just a prospective employee then!
Management promotes an open-door policy. They encourage and mentor everyone to try new things and grow on different levels.
I got amazing opportunities to dabble in various roles, identify my strengths, and grow on both personal and professional fronts. It has been an amazing ride – from architect to manager, from Miss to Mrs. – enjoying different aspects of career and life in parallel!
When I joined Blue Ridge, people discouraged me to join as it was a startup. But now, completing 3 years here, I am glad I stuck by my decision. It was one of the best decisions I ever made!"
– Yashodhara Patankar, Technical Manager, Blue Ridge
More from The 'Diaries:
Is Blue Ridge Hiring?
Time to start building your story? Blue Ridge is always seeking the smartest people in the industry who enjoy working in a positive environment to make awesome things happen for customers.🙌
We are actively recruiting for a Technical Customer Support Analyst and for Business Development Representatives. Details here.
Check the Blue Ridge Careers page to see other open positions and inquire about working with us.
Blue Ridge Employees who want to submit your story, please do so here.