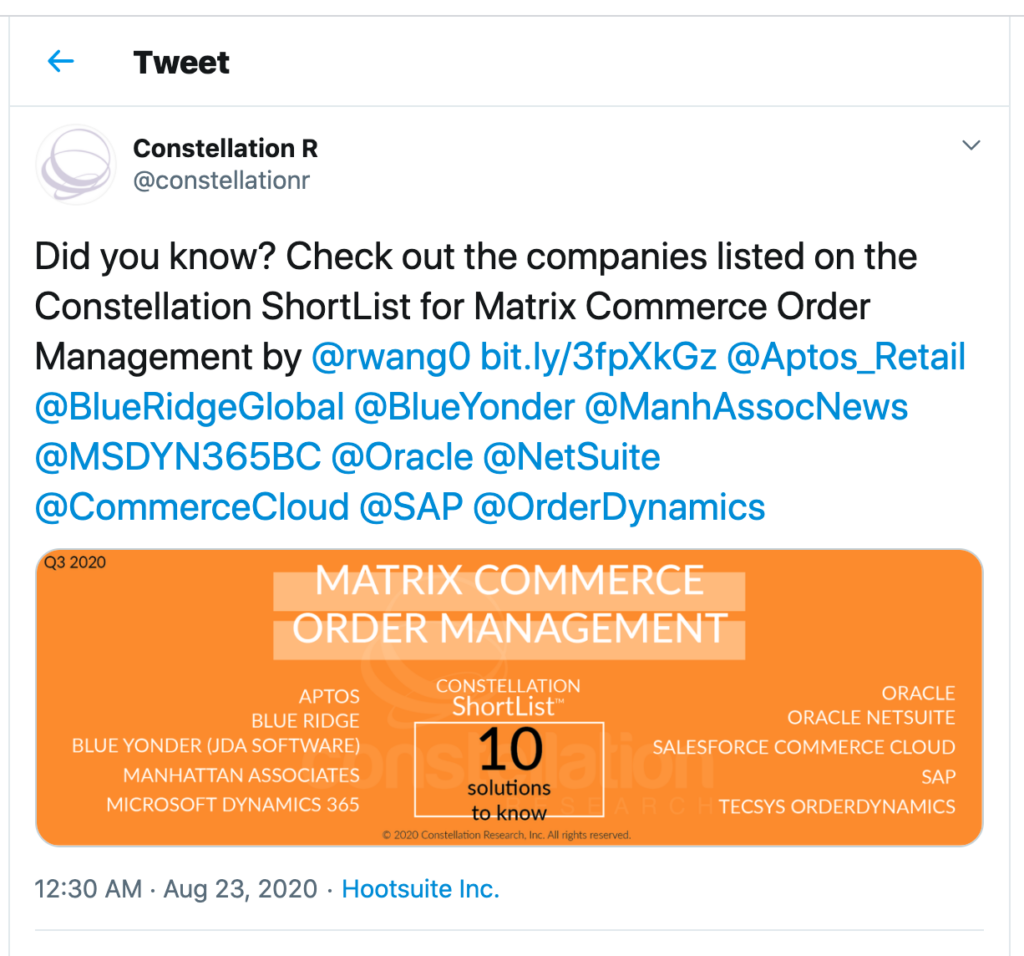 Exciting news this week… Constellation Research's Top 10 Solutions to Know for Order Management is here!
Constellation Research has just published their ShortList™ for Matrix Commerce Order Management solutions, and guess who's on it?
Yep, Blue Ridge.
About The ShortList
About once a year, Constellation evaluates over 50 solutions categorized in this market. This Constellation ShortList is determined by client inquiries, partner conversations, customer references, vendor selection projects, market share and internal research. The purpose is to provide guidance in order management solution vendor selection and contract negotiation.
Blue Ridge sends our congrats to the other vendors on this list, and special thanks to Constellation's Founder and Principal Analyst R "Ray" Wang for your insights.
Be sure to grab the research report to see the full list of threshold criteria here: