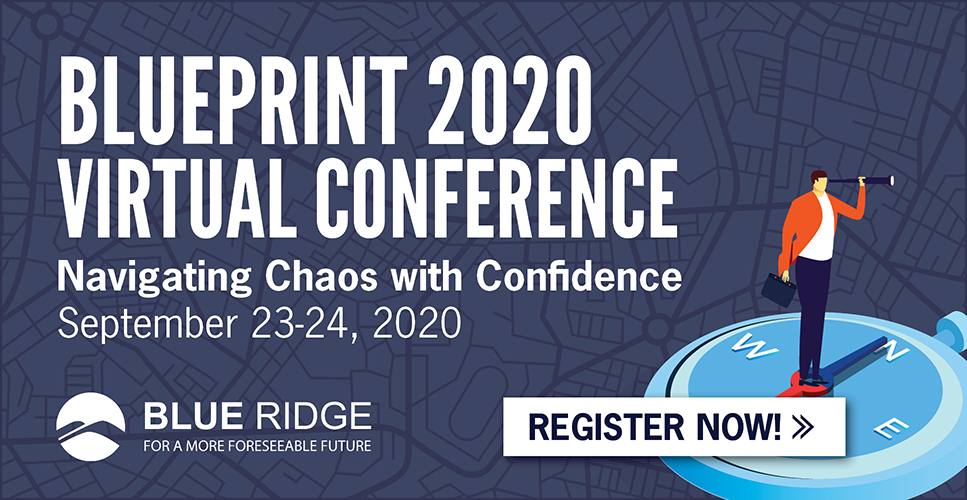 Looking for the best free virtual supply chain conference deserving of your scarce time? You can stop now. It's here.
I'll admit, I've learned in all my years that usually when something's FREE, it's lame. Not BLUEPRINT 2020! Worth every second of your time.
Just Added
Today we published some new additions to the show's lineup … (can I still call it a "show" if it's online??? What's the lingo here, anyone? Anyone? Bueller???) Click here to view a more in-depth agenda for BLUEPRINT 2020, including these exciting updates:
NEW Detailed Agenda just published! Learn more about newly added sessions from partners, analysts and customers – plus presentations on our powerful new science capabilities, including Intermittent Demand Forecasting and Intelligent Min/Max and so much more.
It's FREE. I know I already said that, but we've been getting a lot of questions about cost, and here's our take on that… This year has been challenging enough. The supply chain industry wants this, needs it, and deserves it. This is about a community coming together to share insights and solutions for perseverance during this crazy, cash-strapped time.
Tracks for Everyone. For the first time ever, we've divided this year's BLUEPRINT sessions into focused tracks so you can build your stops specific to where you are in your journey and what you'd like to learn.
Check out the updated agenda & register for BLUEPRINT 2020 virtual supply chain conference here: