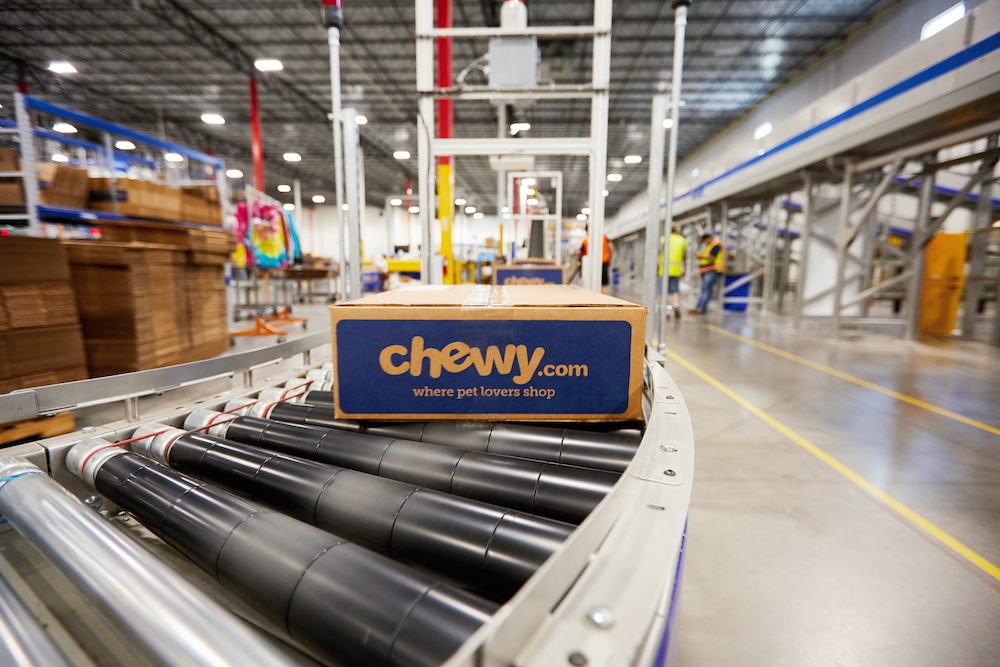 Chewy's, the pet supplies e-tailer that has grown YoY sales by 47% YoY for the last two quarters, opened its first automated fulfillment center to address 4 key priorities:
Worker safety, cost structure, delivery speed, and minimizing product damaged during fulfillment and delivery.
These are also key problems for many e-tailers, retailers and distributors, from what we are hearing, so I thought I'd share Chewy's anticipated results from the new tech stack…
Chewy's expects a 45% improvement in operational efficiency in terms of cycle time between a customer order submission and a box landing on a truck. They also anticipate greater picking accuracy and 30% lower fulfillment costs.
With a pandemic to contend with, and a digital holiday shopping season ahead, Supply Chain Dive says that technological decisions are in for the ultimate test. Read more about Chewy's automated fulfillment center here.