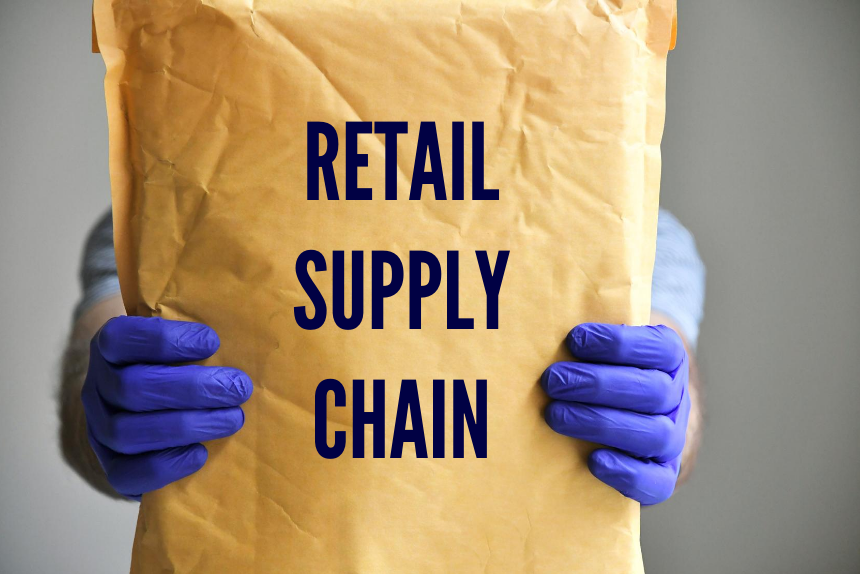 If you're struggling with the consumerization of your retail supply chain, this virtual event is well worth looking into.
From what I can see, the lineup is killer, with executives from IBM, Etsy, H&M, ThirdLove, Gap, Inc., Nordstrom, Levi Strauss, Henkel and more.
Many of the discussions will cover rebuilding your retail supply chain in a way that uses data + technology to get into consumers' shoes. Particularly in the areas of inventory management and sustainability.
Inventory Management for 'Everywhere Buying'
A recurring theme in retail supply chain which I suspect will be covered is the use of inventory management solutions to (profitably) cater to today's buy-anywhere, pick-up-anywhere consumer market. These technologies will enable retailers to venture outside their comfort zones and accommodate the complex buying habits of next-gen consumers.
Tweeting from a keynote session with Erik Nordstrom, co-president of Nordstrom, Essential Retail Editor, Caroline Baldwin, captured a quote from the speaker that clearly underscores this point: "Every retailer has to be a technology company."
Conquering consumerization is not about just getting more data; it's about using data better. It's about being more profitable by creating thoughtful, strategic and customer-centric experiences.
That includes leveraging technologies like reverse logistics to address the fact that return rates run 2-3 times the rates at brick-and-mortar stores (a big 'yikes' when you look at where we are with today's e-commerce boom).
Also with insane pressure for next-day/same-day delivery — coupled with the rising cost of moving inventory – technologies designed to get the right inventory in the right places efficiently are bubbling up to the top of the priority list.
Retail Supply Chain Virtual USA promises some strategies for figuring out how to profitably fulfill orders from across your inventory no matter where that inventory may be. AI-enabled solutions will be a big part of that.
Sustainability Wins
The show will also focus on technology for rebuilding your supply chain around sustainability.
I've been following the LinkedIn hype for this event, in which someone commented about sustainability in retail. Convenience and quickness might be taking a back seat as consumers take greater stock in the environmental and social impacts of their purchases.
In a NRF 2020 recap, "Supply Chain Queen" Sheri Hinish said:
"If the conversation is only CO2 footprint, dig deeper. Lift up the rug, ask them about transition to renewables, network SBTs reduction plans, water usage, ethical trade and labor, managing risk and circularity."
Not convinced that consumers really give a ___ about sustainability? Here's the evidence:
A new study by the IBM Institute for Business Value and the NRF found that 57% of consumers are willing to change their purchasing habits to help reduce negative environmental impact. Additionally, 71% of those surveyed noted that traceability is very important and they're willing to pay a premium for brands that provide it.
To earn consumers' confidence – and loyalty – companies should look to incorporate sustainability into their 2020 strategy.
Are You Excited, or What?
I am.
Retail Supply Chain Virtual USA will take place August 20-21. Sign up for free here.
If you're really digging these virtual events, you should also check out BLUEPRINT2020, Blue Ridge's customer community conference taking place in September: learn more here.