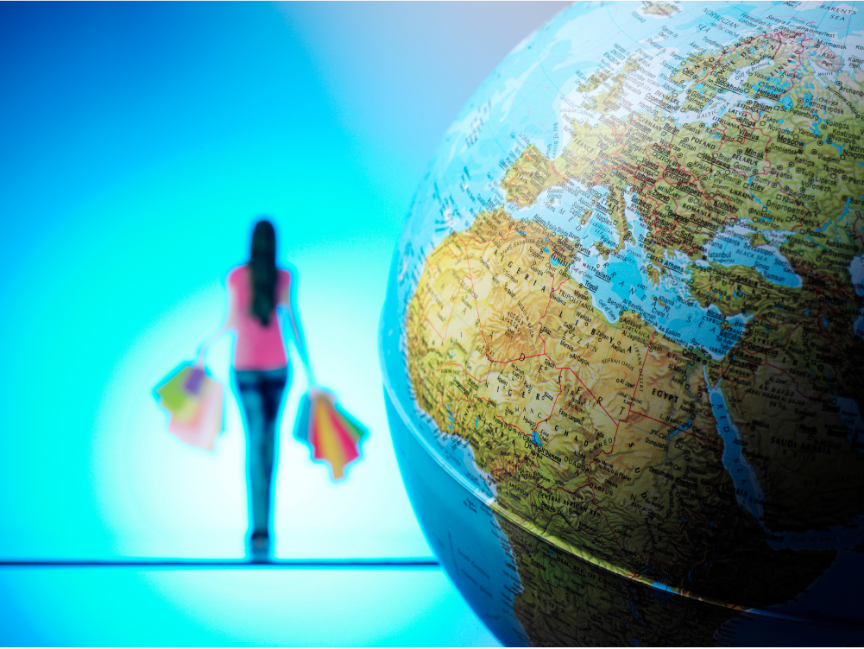 If I had to come up with a theme to describe 2020, it is 'The Year of Mystery'.
Peak season is always a mystery for retailers during a normal year. So what do the insights and predictions say for this year?
For one, e-commerce continues to run haywire. For those in charge of predicting consumer buying, and ensuring that the right inventory is in the right place for peak season, the word "mystery" will continue to be their reality long after 2020 passes.
Give Us Some Good News. Please.
Dutch, German and Norwegian retailers wonder what turbulent economic conditions and high unemployment rates will do to their peak season:
Will consumers be more conservative in their spending?
As the spread of COVID-19 and at-home restrictions continue to trigger online buying, is this the end of the road for brick-and-mortar?
How can EU retailers better prepare for all this growth and complexity?
We've been waiting for some good news all year, and here it is…
Sales on the whole are still increasing.
According to new research data from Afterpay Insights, even before Black Friday and Cyber Monday this week, e-commerce purchases hit an all-time high, surpassing the initial peak that we saw in April/May:
E-commerce purchases have by now grown to +61% in the Netherlands, +51% in Norway and +42% in Germany.
Here's the really good news…
In mid-November, we did not see a continued shift of consumer spend from offline to online. In other words, the online purchase growth in mid-November across all 3 countries is not at the expense of offline purchases. Rather, consumers' total purchases have increased.
The peak season is still very much alive and well.
Peak Outlook: Predictions by Region
Here are a few insights into Black Friday and Cyber Monday for Dutch, German and and Norwegian retailers:
Dutch E-commerce Forecast: Cyber Monday consumer base expected to grow +100%, Black Friday grows +27% but is still 3X bigger

Peak Outlook Germany: Black Friday is 3X bigger and has a 2X higher conversion than Cyber Monday

Norwegian E-commerce: Half of all Norwegian consumers purchase on either Black Friday or Cyber Monday, of which 40% are still planning what to buy
Having Trouble Predicting the Mystery?
Stop making expensive inventory guesses that rob your margins. If sales are still increasing, it simply means you need to do a better job of accurately forecasting demand for today's multi-channel environment. Machine learning-enabled supply chain planning technology puts science behind your decisions, so you can keep your customers happy with about 10-20% less safety stock.
It could also be a pricing problem. Companies unknowingly over-price items, leading to competitive sales loss, especially in price-transparent e-commerce channels. Or they have many under-priced items without knowing they are leaking margins. Technology such as Blue Ridge Price Optimization quickly paints a picture of where you stand so you can fix these costly issues and grow profits instantly.
Learn more about how Supply Chain Planning solutions and Price Optimization software can remove much of the mystery in your retail forecasting efforts.