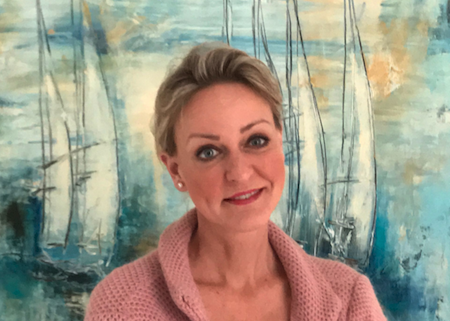 Simacan B.V. has just released some supply chain optimization insights from an interview with our very own Iris Westrik, Demand and Campaign Manager in Europe.
Simacan regularly interviews inspiring professionals from the world of traffic, mobility, transport and logistics to learn what drives them and to gain knowledge about innovations and real-life cases.
In the talk, Iris shared her efforts alongside Blue Ridge General Manager – Europe Maarten Baltussen in the expansion of Blue Ridge to the European market. She said the timing of this is perfect; COVID-19 has made the need for supply chain optimization both tangible and vital for companies in our focus sectors:
"Every euro that we can help them save in inventory costs frees up capital which they can use to safeguard their business continuity. What sets my heart racing is hearing that customers are achieving real benefits and that they're willing to act as a reference and tell the rest of the market about us."
Supply Chain Planning Strategies
I wanted to list some quick highlights from Iris' interview to help those looking for supply chain planning strategies:
Take a more conscious view of the bigger picture. The supply chain is not just affected by the supply and demand of products. Price optimization also has an extremely broad impact.
Examine long-term economic effects when doing your calculations, not just short-term. Factors such as the environment, local economy and/or your own footprint matter more than you may anticipate.
Embrace digital technology. E-commerce players such as Coolblue are a good example, but so too are the distributors behind the retailers. They too must be ready for digital transformation with a cloud-based supply chain planning solution that can handle rapid – and often dramatic – market changes.
Simacan's interview with Iris is now available here.
If you are a European distribution business looking to free up immediate working capital and improve long-term results through supply chain optimization, contact us.