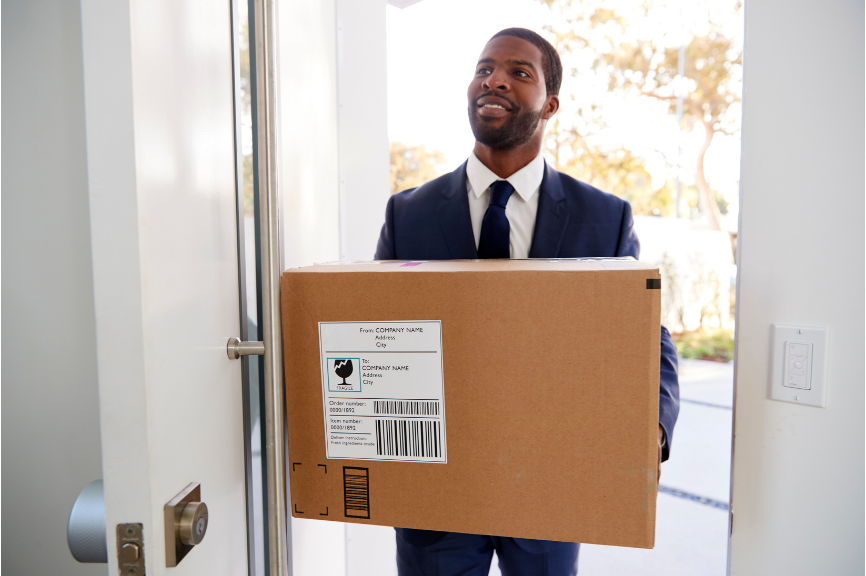 Retail returns are on the rise. Yet, they are a costly reality to expect and prep for. What's the going cost of retail returns?
An article in today's RetailTouchpoints reports $309 billion in lost sales for retailers last year to manage returns processing, incurred shipping costs, e-commerce adoption (it's 8-10% for physical stores but 20% for e-commerce), and the significant impact which returns policies have on customer loyalty:
84% of consumers said a positive returns experience encourages them to shop with a retailer again (Source: Doddle). Conversely, 73% said they would not shop with a brand again after a poor returns experience (Source: Returnly).
Kelvin Sakai, director of the Supply Chain Advisory for CBRE, says in Q4 2020, "We can assume e-commerce returns to exceed 20-30%. To prepare, Kelvin suggests that:
Retailers start considering enhancements to their warehouse returns capabilities or increased use of third parties that specialize in returns
Also, retailers should encourage curbside buy online, return in-store (BORIS) during and after the holiday season
"Consolidating returns at a store location is less costly than paying to ship one item from a residence, and a larger volume of customers can be moved through quickly if they don't have to exit their cars," RetailTouchpoints explained.
Some NRF Thoughts on Returns
This strategy could also aid in infection control. Infection control is a hot topic in the context of retail returns. What's important to know here? The NRF has some opinions…
The NRF advises retailers to "consider requiring returned items to be sealed and stored separately, requiring employees to use PPE (Personal Protective Equipment) to process, handle and disinfect returns, then storing returns in isolation for a safe period of time before returning them to the sales floor.
This is kinda random, but… For a cool story related to PPE, check out this post about the future of supply chain management.
Additional Returns Strategies
You can stop hemorrhaging cash from retail returns with these final strategies:
Use e-commerce subscription services, like we've seen from Stitch Fix and Rent the Runway, to turn return costs into a powerful selling point
Create a marketing message around applying stricter hygiene standards at stores to put consumers more at ease
Because a small percentage of your customers drive your profitability, give latitude to your profitable customers and be very stringent with the ones that you're losing money on
Look to Strategic Pricing Intelligence
This last point above can be accomplished through intelligent Price Optimization solutions.
Applying simulation and highly intelligent recommendations, these pricing solutions allow you to run price analysis across all products, channels and locations – and against competitors' prices – in a few clicks.
Easily make adjustments, price merchandise strategically to deplete safety stock or boost margins on high-demand items with a small price increase, and make very calculated decisions based on customer status/willingness-to-pay, as well as supplier constraints.
Hopefully I've piqued your interest in pricing? Take the next step. Read more about Blue Ridge's machine learning-based Price Optimization software solutions now.