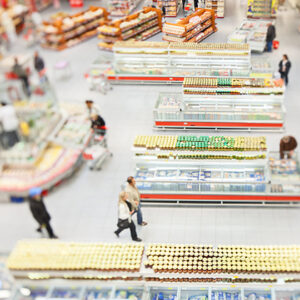 Inventory reduction becomes a financial problem when you are forced into fixed-cycle buying vs. buying on need. FACT.
Unfortunately, fixed cycle buying is the ugly reality for many retail and wholesale distributors. But get this…
When distribution companies can remove the limitation of Fixed Cycle Buying from a supplier's replenishment process, they typically see a 25% to 30% inventory reduction.
Here's a great video clip we wanted to share from our Inventory Pitfalls training series on the concept of fixed cycle buying. It's an important one… probably a Top 5 among costliest mistakes made by demand planners and inventory analysts.
In this video, PlanningPosts evangelist Dan Craddock explains the problem with fixed cycle buying and some inventory reduction strategies that employ 'buying on need' instead.
To get the full list of inventory planning pitfalls, contact us. And be sure to subscribe to our supply chain podcast and PlanningPosts blog so you don't miss more great inventory optimization resources!
Related:
7 Steps to Better Inventory Optimization
5 Ways to Reduce Inventory Right Now
How to Manage Long Lead Times, Slow Movers and Other Profit Stealers (Part 2)