Blue Ridge and UniPro proudly present the next inventory planning webinar in our "War Stories" series. This one's for you, food distributors!

The last episode, focused on Hardgoods/HVAC, was a great success. If you or someone you love works in the that space, grab the replay here.
The Scoop Behind The "War Stories" Webinar Series
Every industry has its own unique inventory challenges. Blue Ridge has deep domain expertise in various industries and proven strategies to solve those challenges. So we figured, why not share the war stories of others in your industry so you can conquer your issues and build resiliency in your own supply chain planning operations?
What to Expect
These industry-focused webinars answer the question, "What's The ROI Of Supply Chain Planning Solutions?" There's typically a guest presenter offering their expert insights and advice, followed by a very metrics-juicy overview of how some of our customers have used supply chain planning solutions to provide better service levels with less inventory.
Food Distribution Takes Center Stage

If you are a food distribution business, do NOT miss this webinar, which takes place on Wednesday, February 24th at 1:00 ET.
If this past year has taught us anything, it's that complacency is out, and resiliency is a top priority. The food distribution industry was hit hard last year, presenting businesses like yours with either too much inventory, resulting in spoilage of perishables, or inventory shortfalls and poor service levels, jeopardizing sales.
This webinar will show you how to get your food distribution inventory forecasts in lock step with customer demand – even when safety stock seems like the only answer.
[Pro Tip: Can't wait for the webinar? Learn how to fill hungry bellies, not shelves! Get information about our
Supply Chain Planning Solutions for Food Distributors
.]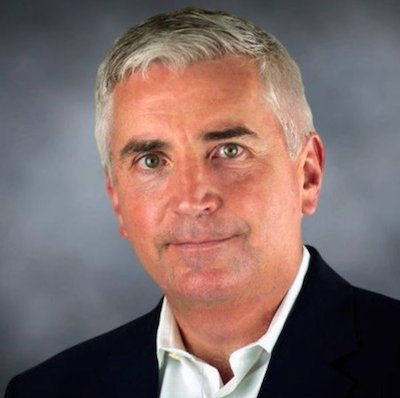 During the webinar, special guest speaker David Huch, executive vice president of procurement at UniPro Foodservice, the largest food distribution co-op in the world, will discuss trends in the food distribution industry that are complicating life for demand forecasting and planning teams.
We'll then walk you through the journeys of three food distribution customers who are using supply chain planning solutions to successfully rethink their approach – including ROI metrics and strategies you can deploy and see value in a matter of <90 days.
Spots will fill up fast!
We hope you will join us for this can't-miss exclusive webinar made for wholesale food distributors. Be sure to mark your calendar for Wednesday, February 24, 2021 at 1:00PM ET.
Learn more and reserve your spot today:

Also, if you haven't already, take a peek at our newly re-imagined website revealing our Supply Chain Planning and Pricing Platform "made for now"!