NO STOCKOUTS. NO SURPLUS. NO SURPRISES.
Have you achieved perfect alignment between your inventory and customer demand? Customers are more demanding and having the right products at the right time, without excess, has never been more important.
Our distribution-focused forecasting and inventory planning system balances customer needs with business realities like erratic demand from regional uniqueness, seasonality, and market fluctuations that put pressure on today's foodservice and food wholesale distributors.
Resources that can change the course of your current operations:
Merchants FOODSERVICE
Learn how Merchants Foodservice has transformed its supply chain operations using Blue Ridge cloud-native supply chain technology.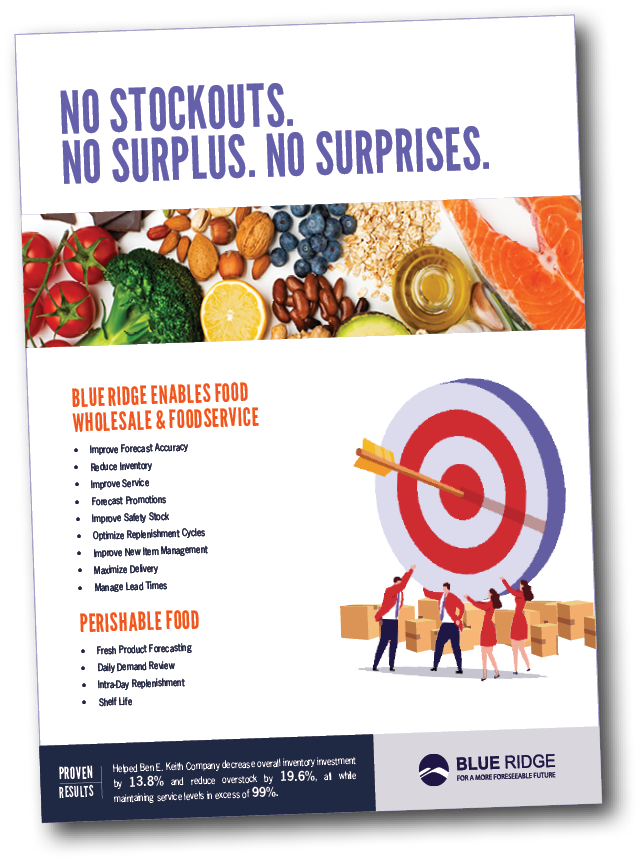 Forecasting for food Distributors
Understand the benefits that unique precision brings to your forecasting and replenishment processes. 
BLUE RIDGE for foodservice Distributors
Watch a short video to see how Blue Ridge supply chain planning solutions can help Foodservice distributors achieve a more foreseeable future.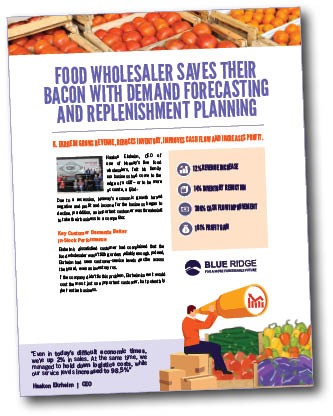 K. Ekrheim Success Story
See how the food wholesale distributor grew revenue, reduced inventory, improved cash flow and increased profit. 
PLANNING CALCULATOR
Answer a few business questions to see the bottom line impact when making the switch to Blue Ridge.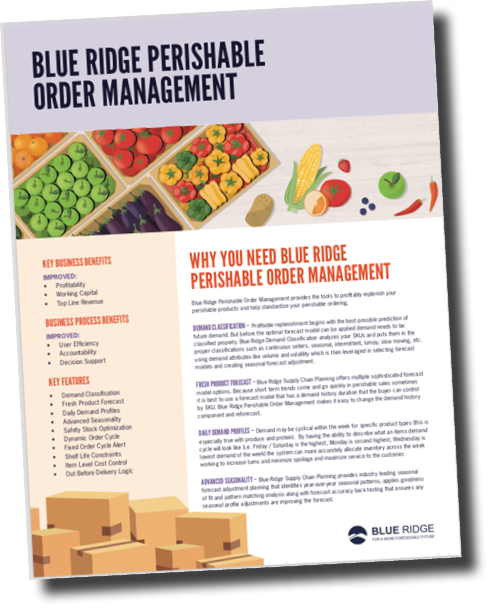 Food Distribution Expertise
Blue Ridge Perishable Order Management provides the tools to profitably replenish your perishable products and help standardize your perishable ordering. 
Leading Food Wholesale & Foodservice Distributors Rely on Blue Ridge
Ready to Transform Your Business?
Schedule a Solutions Overview today!