Demand Planning Software for a Resilient Supply Chain.
Profit-pumping demand planning + pricing solutions made for now.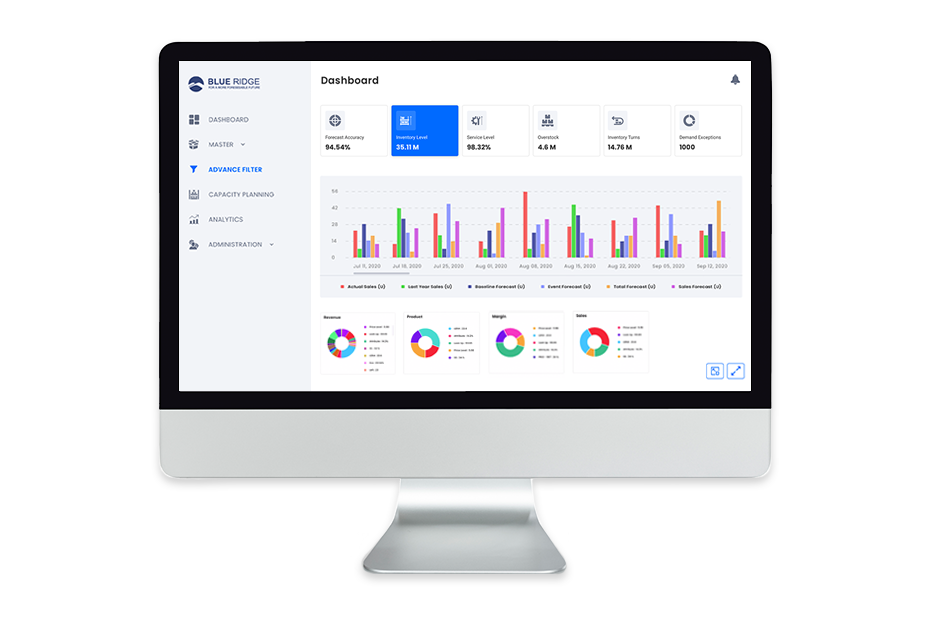 Get Unstuck with Accurate Demand Forecasting
Blue Ridge is the cloud-based supply chain solution for Wholesale Distributors, Specialty Retailers & Manufacturers stuck in the financial quicksand of their inventory management.
Forecasting Software For Insights, Not Hunches
Get unstuck with us. Accurately forecast and optimize inventory decisions without risk or organizational blowback. Agility without piling on safety stock.
Smart, Blended with Art
Data Science expertly blended with real human inputs. Put AI and Machine Learning to work for you. Let's create value, together.
Make Inventory Planning Uncertainty
Your New Competitive Advantage
Minimize your risk operating in today's complex supply chains. Blue Ridge creates a pixel-perfect view of the overall inventory investment to shatter the barriers to profitability.
Right Products
Predict and react earlier to risk factors like seasonal demand, ecommerce, large assortments, supply problems and more.
Right Process
Machine learning automates tedious tasks like order building, replenishment and transfers to unchain cash.
Right Prices
No profits left behind. Identify the optimal price for every channel, location, customer. Intelligently tweak prices to shape demand.
Right Profit
Align siloed groups to the broader picture. Play nicely with Sales and Finance to agree on when it's really necessary to tie up capital on shelves.
Fully Configurable Demand Management & Planning Platform
All-in-one palette of software, services and learning tools that evolve your supply chain from reactive to proactive market disruptor. Now is the time to color outside the lines of conventional wisdom.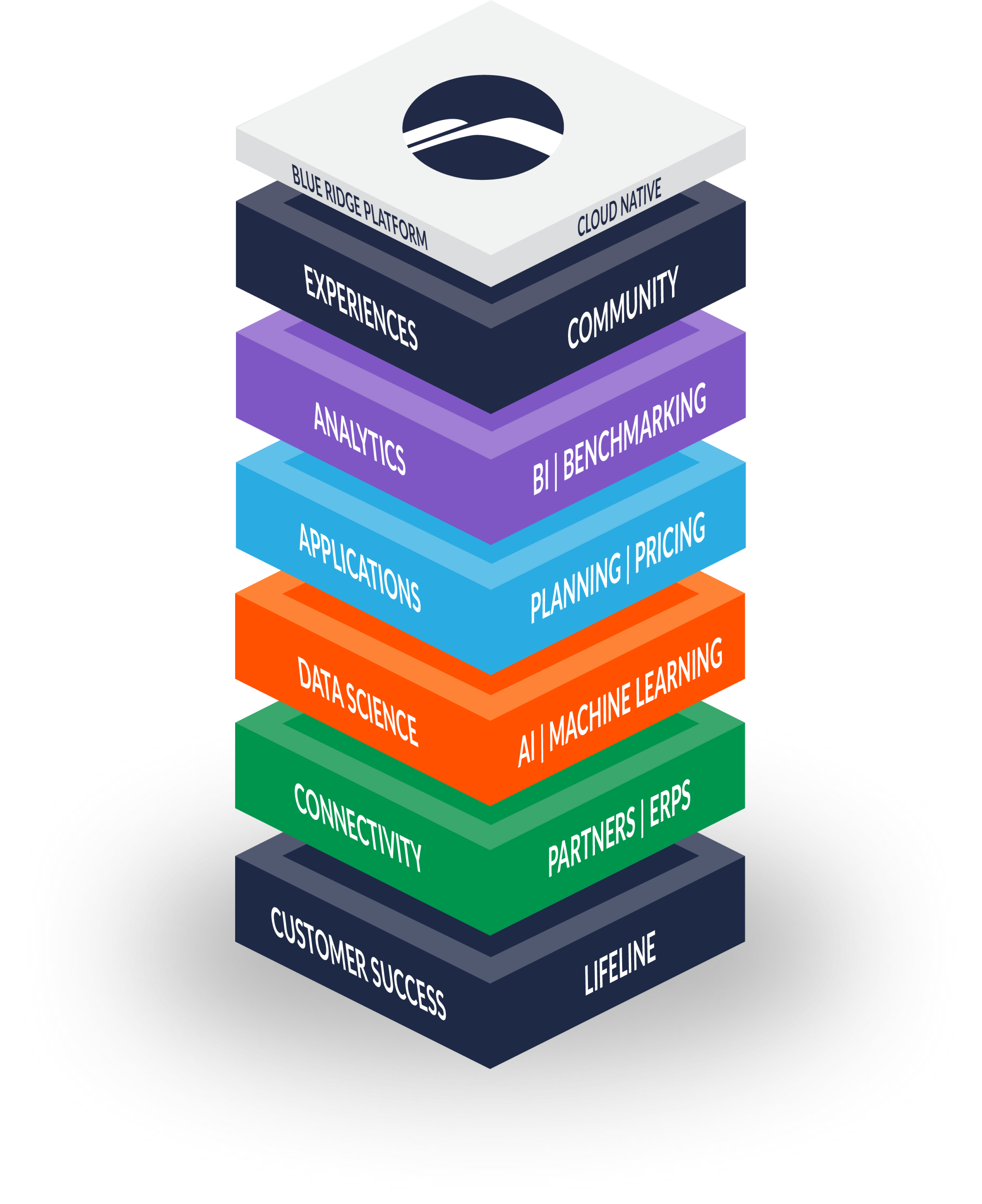 Blue Ridge Is Not A Big IT Project
Actions speak louder than words. Blue Ridge's LifeLine Team is relentlessly focused on customer success. White glove support and proactive value creation. For as long as we're together.
24/7 Instant Support & Proactive Monitoring
Create Value Faster, GO LIVE in 90 Days
ZERO Failed Implementations
Companies Big and Small: Leaders and Up-and-Comers
Companies responsible for keeping products always in stock – yet economically stifled by the fear of surprises. Our sweet spot runs deep in the trenches of wholesale distribution, specialty retail and manufacturing. Unlike our competitors who get by on a big name and a wide-cast net.
Automotive Aftermarket
Furniture
Hardware
Professional / Commercial Equipment
Convenience Store
Foodservice & Food Distribution
Wine & Spirits
Janitorial & Sanitary
Electrical & Industrial
HVACR & Plumbing
Beer & Ale
Paper & Paper Products
Medical Equipment
Pet Food & Supplies
3PLs
Drugs, Drug Proprietaries & Druggists' Sundries
Art Supply
Safety Protective Equipment
Food Equipment Flooring
Automotive
Furniture
Computer & Electronics
Convenience Stores
Grocery & Restaurants
Liquor Stores
General Merchandise
Hardware & Home Supply Stores
Hardware & Home Supply Stores
Drug Stores
Direct to Consumer
Pet Supply
Professional / Commercial Equipment
Wine & Beer
E-Commerce
Art Supply
Hardware, Building Materials & Construction
Pet Food & Supplies
Home Fitness Equipment
Paper / Plastic Packaging
Children's Toys
Outdoor Equipment
Safety Protective Equipment
Direct to Consumer
Industrial Supply
Don't Believe Us. Ask Around.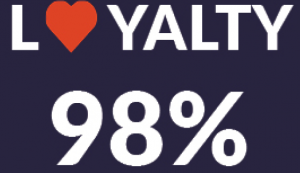 Customer
Retention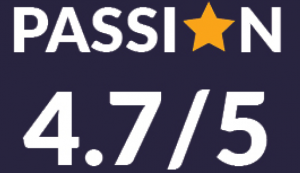 Gartner Peer Insights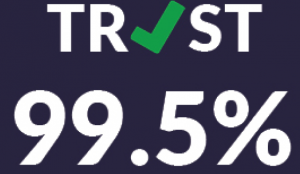 Recommendation
Acceptance
A Resilient Supply Chain
Friction-free demand and supply chain execution creates resiliency – happy customers and higher margins alongside. React to just about anything. Don't tie up cash that could be used smarter elsewhere – like funding that next big growth project.
Say Hi!
Ready to take the random out of your inventory decisions? Your resilient supply chain starts here. Introduce yourself to request a 4-screen demo. Or just pick our brain. We're here for you.
Featured Resources
Just here to learn? Explore tons of supply chain planning content added daily.