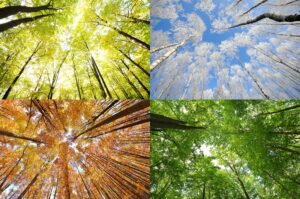 If seasonality is sometimes a mystery to you, you're not alone! The Planning Posts writers have been accumulating a list of surprisingly seasonal items for years. This list shows items that sell in a seasonal pattern, submitted by retailers/wholesalers just like you. Some of the items make sense; others are just weird and utterly random!
Enjoy this list. Learn from it. Share it with your inventory team. And email us with any seasonal items you've experienced so we can keep the list growing!
Here it goes…
Good 'Ole Summer Time:
Kids shampoo – Spikes in the summer (CVS)
Water heater elements – Higher in late spring & early summer (Home Hardware California)
Crayons – Holidays, spring break, summer; more kids on vacation with parents; used at most restaurants (VIP Food Service)
Sunflower Seeds  – Up in the summer; down in the winter (CVS)
Floor Pads & Chemicals – In Summer for back-to-school & school breaks (Corporate Express)
Unique Events:
Condoms – Back-to-college, summers & long weekends (Chambers Owen); summers & long weekends (Sobeys)
Freezer Wrap – Hunting season (Bozzutos & Certco)
Label Stickers – Dot stickers used for garage sales; up in April/May more so than summer months (CVS)
Ping Pong Balls – Yes, a back-to-college item for the many beer pong leagues out there! (Maurice Sporting Goods)
Red Food Coloring – To fill hummingbird feeders in late April! Also up around Christmas & Valentine's Day (Certco)
Corrugated Boxes – Moving & storage in spring and summer; also extremely unique patterns tied to apartment dwellers May 1 & Oct 1 in Chicago (Schwarz)
Banker's Boxes – Up in April/tax time; expected it to be higher in December/January (Corporate Express)
Special Holidays:
Applesauce – Thanksgiving & Christmas; expected it for cranberry sauce but not applesauce (MBM Food Service)
Peanut Oil – Thanksgiving & Christmas for frying turkeys (VIP Food Service)
Corned Beef – March 17th widely consumed on St Patrick's Day (MBM Food Service)
Flashlights – Halloween (HVAC Group)
Pie Shells & Cool Whip – Thanksgiving & Christmas (VIP Food Service)
Coffee Cup Hooks –  5-10 times increase in November & December, as they are handy for Christmas lights (Ace Hardware)
Cannon Fuse – July 4th for make-your-own fireworks (AcuSport)
Angel Food Cake – Spikes during strawberry season (Associated Food Stores)
Cherry Frosting – President's Day & Valentine's Day (Associated Food Stores)
Orange & Black Decorations – Cake & cookie decorations for Halloween (Kehe)
These Caused Some Pain:
Tartar sauce – Used during Lent (MBM Food Service: "I ran out of 200 cases my first year as a buyer. I had no idea what Lent was!")
David's Salt – Kosher salt used for canning (Kehe: "Caught me way off guard!")
Batteries & 35MM Film – In October in Canada; hard to believe & still not sure why (Black Photo Canada)
Those Winter Months:
Suntan Lotion – In Minnesota in February, "Snowbirds" packing for a cruise or Florida vacation (Tractor Supply)
Static Guard – In winter (Kehe)
Iced Coffee & Tea – South Florida increase in winter due to transplants and Snowbirds (Kehe)
Shoe Covers – Dental offices in winter to keep wet boots from making floors slippery (Henry Schein Canada)
School-Related:
Mouth Guard Material – In September for back-to-school sports and in November for hockey season (Henry Schein Canada)
January School Supplies – Second semester restocking (Staples)
Athletic Hosiery – Specifically, no-show or low-cut hosiery; seasonal peak in spring (Stein Mart)
Mace & Pepper Spray  – Very heavy around August for back-to-college time (Sbars & AcuSport)
Feather Ball Cat Toy – Peaked at back-to-school! (Home Hardware: "Do cats go back to school? We thought it was just kids and fish!")
Pack & Ship Supplies – In December for students who didn't make the grade, and in May for students coming home for summer (Staples)
Glass Markers – May/June are the best months, as students write on car windows at graduation time (Sbars)
Steam Table Pans – May through Aug for graduation, and during the holidays due to parties (VIP Food Service)
Cuff Links – And other items for prom; also used for Mardi Gras and peak resort/casino areas (Stein Mart)
Weather & Other Seasonals:
Tree Stakes/Ties – Demand doubles in monsoon/heavy wind season (Ewing Irrigation)
Outdoor Lighting – Increases in fall because it gets dark earlier (Ewing Irrigation)
Cleaning Supplies – "Order two humps in coastal stores!" (Supplemental Software Solutions)
Water, Trash Liners & Batteries – Hurricane season (Corporate Express)
Ammunition Reloading Supplies – Up in winter; too cold to go out and shoot (AcuSport)
Tactical Rifles – Down in summer; too hot to go out and shoot (AcuSport)

Now it's YOUR turn!
C'mon, this is a group effort… Take a second to submit your items to the list!