THE SHOW MUST GO ON:


BLUEPRINT 2020 HAS MOVED TO THE CLOUD!

In an effort to prioritize the health and safety of Blue Ridge customers and the community, we will host BLUEPRINT 2020 as a virtual event this fall. Save the date for BLUEPRINT 2020: September 23-24.

Registrations for the previously cancelled event will not be transferred to the virtual event.
BLUEPRINT 2020
Navigating Chaos With Confidence
20+ hours of hands-on training sessions with the Blue Ridge Supply Chain Planning
Solution
Innovative case-studies on market-changing supply chain projects
Company & Product Updates
Review the latest on Blue Ridge product innovations, including highlights from recent release capabilities and insights for Demand Forecasting, SCP, IBP, Price Optimization and data science.
General Sessions
RAMP-UP TRACK
POWER USER TRACK
VISIONARY TRACK
General Sessions
RAMP-UP TRACK
POWER USER TRACK
VISIONARY TRACK
MONDAY & TUESDAY
APRIL 27 & 28
General Sessions

General
Sessions
RAMP-UP
Track
POWER USER
Track
VISIONARY
Track
RAMP-UP
Track
POWER USER
Track
VISIONARY
Sessions
General
Sessions
Hover over the icons below to view topic description
INTRO TO INTEGRATED BUSINESS PLANNING (IBP)
New to IBP? Thanks to increasingly complex supply chains, having full synchronization is extremely necessary. In this intro session, learn how IBP synchronizes forecasting, supply plans and financial plans across functional silos – all designed together for positive, repeatable results.
TOP 7 INVENTORY CASE STUDIES FROM 2019
Listen, learn and go take action inspired by the top projects and results delivered from the inventory community in past months.
REPORTING METRICS
Interested in how to ensure sustainable positive results? We'll cover everything from identifying key metrics, to drilling down to the 'big issue,' to verifying sustainability.
INTRO TO PRICE OPTIMIZATION
Discuss common distribution and retail pricing challenges and best practices – plus a brief overview of Blue Ridge PO. Learn how new pricing science helps identify profit leakage; improve pricing/customer segmentation and customer profitability analysis; identify underperforming segments, products and channels; and achieve better supplier negotiations.
LAUNCH A PROFIT-LIFTING
PERIOD-END PROGRAM
Ensure that each period is more successful and profitable than the previous by executing a proven and powerful period-end program.
BR CONNECT
Did you ever wish to update SCP data without having to go through IT? Now you can! With a few clicks and in minutes you can update items, suppliers, events, etc. Set up templates for your recurring lists of changes, and even schedule regular data imports from within SCP.
DASHBOARDS
Want to be able to share multiple reports with your teams? Need to create a weekly executive update? From creating widgets to scheduling email blasts, learn how use Dashboards to create a true, one-stop reporting shop.

Real Solutions for Inflated Inventory
"JUST FIX IT!" #1: REAL SOLUTIONS FOR INFLATED INVENTORY
Avoid the 25 wrong approaches and learn 5 correct steps you can take to guarantee sustainable inventory reduction.

Custom Groups
CUSTOM GROUPS
What's the purpose of Custom Groups? Get a high-level "how-to" on creating, managing and using Custom Groups to work more efficiently.

Intelligent Prediction
INTELLIGENT PREDICTION
A look at recent innovations in demand forecasting including IDF, Intelligent Min/Max and Autoregressive methods. We'll explore demand type applicability, forecast accuracy improvements, and how these capabilities are used and configured. We may even give a sneak peek into what's coming soon!

Real Solutions For Missed Service
"JUST FIX IT!" #2: REAL SOLUTIONS FOR MISSED SERVICE
Discover and repair the true sources of your customer service issues without throwing millions of unnecessary dollars at the problem.
BR Education Network (LMS)
BR EDUCATION NETWORK (LMS)
A deep dive on the Blue Ridge Education Network, an online self-paced learning management system (LMS). Designed to improve your experience with our applications, the system features 90+ courses, training materials and certifications. Learn how your team can take advantage of this powerful tool, report on user progress, and even create/manage content of your own.
INVENTORY DEPLETION & REPLENISHMENT
Part of the Inventory Master's program. Get a close-up view into the dynamic relationships that trigger an order due.

Healthy Profile Management
HEALTHY PROFILE MANAGEMENT
What is the purpose and the benefits of Profiles when forecasting seasonal items? Learn how to properly identify, create, assign, remove and edit profiles for successful seasonal forecasting.

MEIO
INTRO TO MEIO
If your company has a network configuration where a higher-level node, such as national or regional DC, services downstream customer-facing stores or DC, then you have a multi-echelon network and this session is for you. In this introductory session, see how MEIO optimizes your inventory investment of your multi-echelon network, while seamlessly managing your demand and supply plan.

10 Inventory Numbers Every Exec & Planner Should Know
10 INVENTORY NUMBERS EVERY EXEC & PLANNER SHOULD KNOW
Ensure a common pursuit of service, profit and cashflow through a company-wide focus and understanding of these 10 values.

Supply Chain Planning
Year-in-Review
SUPPLY CHAIN PLANNING
YEAR-IN-REVIEW
Details on SCP innovations and customer best practices: new event and promotions management capabilities, including enhancements for event flow and event lift item forecast visibility. Supplier collaboration capabilities, including automated forecast integrations and supply planning to observe supplier capacity constraints. And improved system monitoring and integration options.
Create Your Custom Journey of Results Improvement
CREATE YOUR CUSTOM JOURNEY OF RESULTS IMPROVEMENT
Get what you need to create your 12-month game plan, complete with 32 profit-building steps to drive results improvement.
BLUEPRINT 2019 SURVEY RESULTS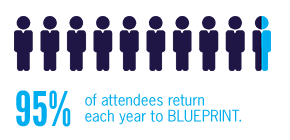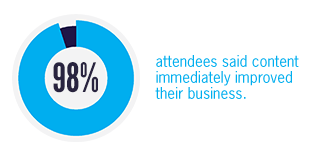 Price
February 1, 2020 - April 26, 2020