ASWINI OLIVER SERVES AS HEAD OF HUMAN RESOURCES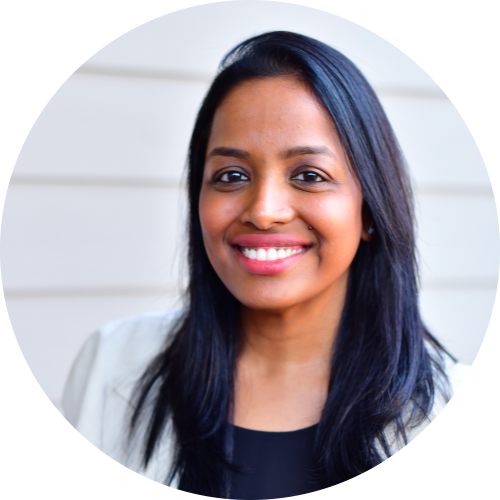 Aswini is the Head of HR for Blue Ridge and is responsible for designing and executing the people strategy focusing on Leadership, Talent, and Culture, globally.  Aswini has over 16 years of extensive HR experience in strategic HR, Integrated Talent Management, M&A, and HR Services.
Before joining Blue Ridge, Aswini had a successful track record of scaling global teams and building the talent pipeline for hyper-growth business units for technology giants like Honeywell Connected, Tata Consultancy Services(TCS), and Wipro Digital.  Aswini graduated from Madras School of Social Work in India with a master's degree in HR.
She is the founder of Warrior Hikers, a non-profit that connects minority women who enjoy hiking the Georgia mountains.  She is also the founder of TEDxAlpharettaWomen, the first TEDx for Women in Alpharetta, GA, launched during the pandemic.