Jeff Jatcko, Blue Ridge Account Executive of the Atlanta office, tells his employee story in today's Blue Ridge Career Diaries series: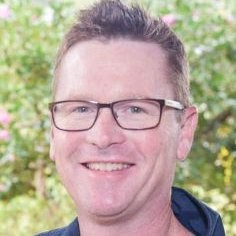 "I joined Blue Ridge in August of 2017, so I just crested my three-year anniversary. One of the things that attracted me to Blue Ridge was the quantifiable impact the company had on its customers and their businesses.
What contributes most to making Blue Ridge a great place to work, and why?
We work hard for positive results,
And we are customer success obsessed!
From Day One, there was a constant focus on not only obtaining new customers, but making new and existing customers happy. Customer success stories were a topic every Friday in our company-wide "View from the Ridge" weekly meeting and they still are today.
Our LifeLine Services Team is an embodiment of that philosophy, and an example of how we strive to exhibit a 'customer success obsessed' mentality."
Work Hard, Respect Others
"Blue Ridge encourages a genuine desire to constantly 'hone your craft' and display respect for others. It is easy to work hard when your peers do. Working hard for positive results with your peers helps create mutual respect and makes the workplace, in person or virtual, a better place.
There is a great camaraderie when everyone is working hard, pulling in the same direction and encouraging each other. I have also had the help of my peers when it comes to honing my craft. I had lots of software experience, but zero experience in supply chain when I joined Blue Ridge. However, I had a large support system and co-workers who were willing to share their time and brainpower to help me learn.
I am having more fun from a career perspective than I have in years! That is not a knock on past organizations, but a statement on Blue Ridge. There is a true work/life balance and it is paired with a focus on success for the company and the individual."
"Constant focus on not only obtaining new customers, but making existing customers happy."
–Jeff Jatcko, Account Executive, Blue Ridge
More from The 'Diaries:
Is Blue Ridge Hiring?
Time to start building your story? Blue Ridge is always seeking the smartest people in the industry who enjoy working in a positive environment to make awesome things happen for customers.🙌
Check the Blue Ridge Careers page to see other open positions and inquire about working with us.
Blue Ridge Employees who want to submit your story, please do so here.