— Blue Ridge is now the exclusive supply chain planning provider to UniPro members throughout North America–
ATLANTA, January 22, 2021 – Blue Ridge, a leader in supply chain planning and pricing solutions, today announced a partnership with UniPro Foodservice, Inc., the largest food distribution co-op in the United States. Blue Ridge will deliver its Supply Chain Planning solutions UniPro's co-op membership of more than 800 independent distributors, which maintains a collective distributor sales volume in excess of $115 billion. Blue Ridge sees the partnership as key to accelerating awareness and extending the benefits of improved inventory planning beyond its current customer base of over 30 food distributors.
Blue Ridge's distribution-focused forecasting and inventory planning platform fully optimizes distributor inventory levels for both profit and desired service levels to the end customer. The solution automatically adapts to market trends and alerts users to suggested purchase order quantities, transfer orders and demand shifts based on the latest data.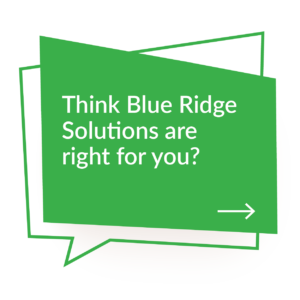 "Blue Ridge has a successful track record with many of the UniPro members large and small.   Our recent addition of UNIPRO member, A.F. Wendling, in December 2020 is another proof point of our collaboration that drives value to members," said Jeff Jenkins, chief revenue officer, Blue Ridge. "We believe this partnership is key to helping additional members maintain elite service levels amidst shifting market demand and, at the same time, free up cash on unnecessary inventory. Since our foundation, we've worked closely with our food distribution customers. Now we plan to work closely with UniPro also to continue to ensure our Supply Chain Planning solution solves the food industry's unique challenges like perishability, new items, seasonality, re-distribution and supplier collaboration – among others."
UniPro and Blue Ridge will host a webinar for food distributors on February 24, 2021 that shares three "war stories" of distribution businesses – the challenges they faced, the metrics they achieved and how they used these technologies to get a handle on overstock, stockouts and inventory planning efficiency. Distributors can pre-register here.
About Blue Ridge
Blue Ridge Supply Chain Planning and Price Optimization solutions empower distributors and retailers to tap into undiscovered margin through enterprise-wide inventory intelligence, automation and synchronization. Blue Ridge uniquely combines demand forecasting with pricing strategy, so that businesses can proactively understand the unpredictable and allocate the right inventory, right-priced across the entire mix, to accelerate top- and bottom-line results. In a world where the only constant is change, Blue Ridge provides more certainty, more speed and more assurance, so companies can see the why behind the buy and respond faster to the unexpected. That's why major retailers and distributors rely on Blue Ridge for a more foreseeable future. For more information, go to www.blueridgeglobal.com.