Today's consumers are busier and more health conscious. They want fresh grocery delivery, meal kits and even temperature-sensitive products like pharmaceuticals.
Several retail trends are making it difficult for distributors to manage perishable inventory in a profitable way:
Fresh product segments such as produce, eggs, refrigerated meat and poultry, and freshly prepared foods have grown much faster than frozen foods
70 percent of consumers will grocery shop online within the next 5-7 years
Ecommerce giants continue shorten the shipping window for perishable items
Cold storage is not cheap: it can be up to 2x more expensive to build a refrigerated facility over a conventional warehouse
The financial volatility of this is huge.
The secret to overcoming time decay and product shortages related to perishable inventory management is to put a much deeper degree of analysis behind your replenishment cycles and schedules.
Advanced inventory optimization tools are available to profitably replenish your perishable inventory and help standardize your perishable ordering for maximum user efficiency, top-line revenue and profitability. These forecasting systems enable buyers to easily replenish perishable inventory multiple times per week, adapt quickly to new trends, plan for seasonality, accurately calculate safety stock, accommodate varying lead times, manage product dating and visualize expiration data, understand cost constraints and more.
Are you excited or what? We thought so. But before you set out to identify which perishable inventory management solution is best, here are our 11 must-have features and why you need them:
1:  Demand Classification
If you want the best possible prediction of future demand, you'll need to classify demand properly. Demand classification technology analyzes your SKUs and puts them in the proper classifications – such as continuous sellers, seasonal, intermittent, lumpy, slow moving, etc. – using demand attributes like volume and volatility. Your users can then leverage these in selecting forecast models and creating seasonal a forecast adjustment.
2:  Fresh Produce Forecast
Make sure your perishable order management solution offers multiple sophisticated forecast model options. Because short-term trends come and go quickly in perishable sales, sometimes it's best to use a forecast model that has a demand history duration which the buyer can control by SKU. This Fresh Produce Forecast feature makes it super-simple to change the demand history component and re-forecast as needed, on the fly.
 3:  Daily Demand Profiles
Certain products (especially produce and protein) have demand that is cyclical within the week. Daily Demand Profiles allow you to describe what the demand cycle for these items will look like (i.e., highest and lowest days of the week, etc.), so that the system can more accurately allocate inventory across the week. For you this means increased turns, far less spoilage, and better service for your customer.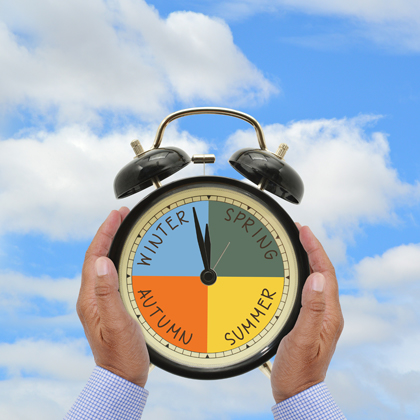 4:  Advanced Seasonality
A lot of planning solutions claim to "do" seasonality. Make sure when they say it's "advanced," it truly is. How do you know?
Industry-leading seasonal forecast adjustment planning solutions can identify year-over-year seasonal demand patterns, apply goodness of fit and pattern matching analysis, along with forecast accuracy back testing. This ensures that any seasonal profile adjustments you make are actually improving the forecast.
5:  Safety Stock Optimization
Safety stock in advanced perishable order management systems is calculated automatically for each item, in each location. A Cost-of-Service Analysis tool lets you simulate your safety stock costs for all of your SKUs using different criteria and metrics.
Without Safety Stock Optimization for perishable items, buffer inventory calculations are skewed. That's because they are based on service-level needs only… which results in Days on Hand being too high… which results in product spoilage. [Here's a useful article on what causes safety stock and how to reduce inventory levels].
You can determine safety stock by comparing not only service level, but also:
Demand & demand variability,
Lead-time & lead-time variability,
Order cycle (the time between orders), and
Order size (convenience pack, master pack, etc.)
Additionally, your buyers should have easy access to manual safety stock minimum/maximum overrides by SKU
6:  Dynamic Order Cycle
Purchasing perishables more frequently – typically multiple times a week – increases turns while achieving optimally high fill rates with minimum inventory on-hand, thereby reducing exposure to spoilage. That's the homerun for today's buyers, right? Problem is, most systems require the buyer to select the order cycle using:
The lowest day between orders to minimize inventory,
The greatest number of days between orders to protect service, or
An average of the days between orders in an effort to optimize both inventory and service
Let's say a supplier is scheduled to be ordered on Tuesdays + Thursdays. That's 2 days between, so you select '2 days' as the order cycle. There are 5 days between Thurs and the following Tues. Here's the problem:

Dynamic Order Cycle allows you to identify the order cycles correctly as 2 days and 5 days. The system automatically handles uneven ordering by adjusting each day's order cycle to cover the number of days until the next scheduled order.
When used with Lead Time Day of Week, a buyer can automatically handle an uneven receipt pattern by adjusting each day's order cycle to cover the number of days between receipts.
7:  Lead Time Day of Week
A natural part of multiple orders and receipts per week is the need to automatically accommodate different lead times per order. Especially in today's international trade arena where lead times can be anyone's guess. Make sure your perishable order management solution provides SKU-level Lead Time Day-of-Week, which can be synchronized with multiple order cycles within each week.
8:  Scheduled Order Cycle Alert
With some suppliers, you may not have the choice of using the most financially optimal order cycle – maybe for negotiation reasons or perhaps to accommodate facility logistics. A buyer may need to use a scheduled order cycle, such as the rule that a particular supplier order must happen on Monday and Thursday.
Scheduled Order Cycle Alerts prompt the buyer on the day the supplier is scheduled for purchase. They also tell whether the supplier has hit a service level need, but the 'requested' purchase date has not been reached. This is a key differentiator between various perishable order management systems on the market – and is a prime strategy to for ensuring you can meet service expectations for your customers.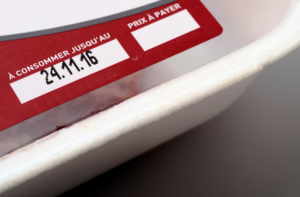 9:  Shelf Life Constraints
The dating of product is extremely important for dairy, produce and protein buyers. Shelf life control times allow you to purchase quantities so that you can control the max days on hand (at the DC or store), while still allowing the consumer to have needed dating/days on the product.
Also, if you track product expiration date codes in your host system, your perishable order management system should integrate seamlessly with your system to display that info prominently on the SKU order detail.
10:  Item-Level Cost Control
Item-Level Cost Control is a feature that enables the solution to understand specific cost constraints associated with carrying or purchasing an item. Perishable items would typically have a higher carrying cost associated with them because of the 'spoilage' potential. By increasing the carrying cost at the item level, your perishable order management system understands even more clearly that carrying too much inventory is expensive (i.e., spoilage cost) and, therefore, not profitable.
11:  Out-Before-Delivery Logic
Finally, every perishable order management system should consider potential out-of-stock for items that have already been ordered but are in a 'need' status. So 'On Order Quantity' plus Suggested Order Quantity/due for service need.
The calculation looks like this: days on hand compared to the lead time of the item. This allows the buyer to see potential out-of-stocks in the upcoming days or weeks and gives them the opportunity to alternate between suppliers (or transfer between DCs or stores).
Days on hand is directly affected by the shelf life of an item… So even short lead-time suppliers could have their lines in a potential out-of-stock position without the Out-Before-Delivery Logic feature.
We hope this checklist has been useful.
Learn more about perishable order management solutions for foodservice distribution
Got questions? Reach out to us or check out these additional inventory optimization resources: