Why is Amazon so untouchable (and annoyingly awesome at the same time)? Today's manufacturers are chasing the Amazon growth strategy and it leaves them feeling a lot like this:
NOT hilarious. I couldn't figure out how to crop the video (any advice is much appreciated here).
So is there a fix for the dizzying challenges of today's manufacturer?
This article by Verenia, a Blue Ridge NetSuite partner and CPQ solution built with manufacturers' complex, configurable products in mind, says the key is to evolve into the new "Manufacturing Industry 4.0," where digitalization, data support and guided selling are the bloodlines of your business.
What is Manufacturing 4.0?
Whereas the intro of computers defined Industry 3.0, the increasingly digitalized Industry 4.0 is marked by:
"A complex network of machines that are connected to one another, can create and share information, and, ultimately, make decisions without human involvement."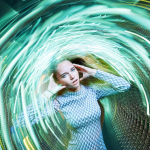 Manufacturers that can leverage intelligent, connected technologies like AI and machine learning will be able to create factories that are more efficient, more productive and less wasteful. This will free them up to focus on customer experience, which is creating the market leaders of tomorrow. And picking off the ones who aren't laser-focused on it right now.
Manufacturing Growth Strategies
So as much as you might like to hate on Amazon, your next-gen growth strategies must make customers feel like they are shopping there – including the ability to view your entire product catalog, filter products and receive smart suggestions for add-ons and product bundles.
Alrighty then. So how do you jump into that?
A good start is Verenia's list of 9 growth strategies for Manufacturing Industry 4.0:
Think strategically
Prioritize flexibility
Develop a strong understanding of your costs
Consider potential ripple effects of chaos in supply chain
Recognize changes in consumer trends
Refine your business through supply chain collaboration
Improve your export strategy
Position your business for long-term growth
Leverage available resources
Verenia Fuels Growth for NetSuite Users
Verenia CPQ has helped manufacturing clients shorten their sales cycle by 27% while increasing the average deal size by 105%.
If you are a NetSuite user, now is a perfect time to investigate what that kind of improvement a CPQ solution could do for your company's growth.
Related Resources for NetSuite Users:
Blue Ridge Planning for NetSuite solutions:  Spot, Plan, Predict & Adapt to Change Before it Happens.