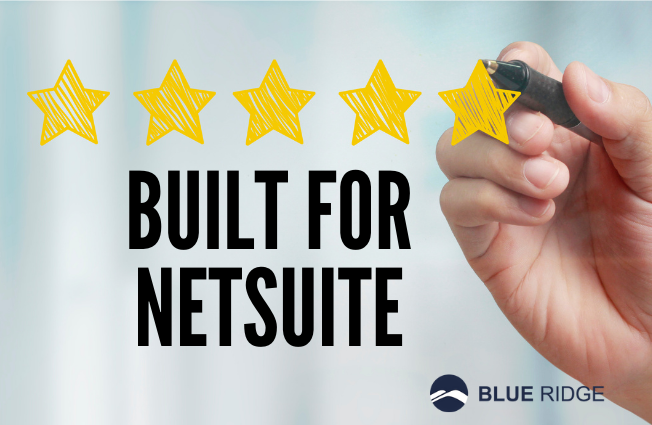 Doing a comparison of Planning for NetSuite software providers? There are many out there.
One thing our customers say over and over again is that, when it comes to supply chain planning, S&OP and price optimization solutions, "A big name doesn't mean jack. It's the execution and domain expertise that consistently create regret-free experiences."
So today I thought I'd just post some of the SuiteApp reviews that have been written on our Built For NetSuite solutions. With 100% receiving 5-star ratings, these reviews speak for themselves:




Blue Ridge recently achieved Built For NetSuite certification for 3 of our products:
Click on the links above for more information on what these certifications mean to you. More information about Blue Ridge Planning For NetSuite can be found here.
You can also visit our product pages here:
Integrated Business Planning (IBP) product info