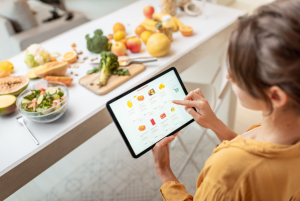 For retailers, all signs on the road to recovery from COVID-19 point squarely toward direct-to-consumer (DTC) selling. New consumer patterns around a surge in e-commerce growth that is here to stay means retailers must adapt. No doubt about it.
When the COVID-19 meteor hit in early spring, orders more than doubled year-over-year for multiple weeks in April. For much of April, order volume was comparable to the biggest shopping days of the year, like Black Friday and Cyber Monday.
Experts don't expect the e-commerce surge to stop, even after businesses reopen and the virus spread stabilizes. [Whenever the hell that will be].
The shift to DTC retail is a daunting feeling for large retail businesses that drive most of their sales through physical stores and the brands that rely on those stores for sales and exposure. But there are lessons we can swipe from successful DTC retail brands.
Some DTC Retail Brands are Killing it
With 8- or 9-figure revenues and billion-dollar acquisitions, many popular DTC retail brands are disrupting their industry. Products ranging from fresh dog food and underwear to produce boxes, contact lenses and just about everything in between have found the secret sauce.
Many of these are startups with less than 5 years of business under their belts. They've been dubbed the 'unicorns of retail'. What is behind their almost mythical successes with direct-to-consumer retail?
The best DTC retail brands typically have a stunning social media presence and the ability to offer greater convenience to consumers, typically via a subscription model that ships orders on autopilot, directly to your door.
What We Can Learn from Them
WWD said there are 3 strategies that successful DTC retail brands are focused on:
They Invest in the Online Experience — and Beyond
They Cultivate a Loyal Community
They Run a Lean, Nimble Operation
Additionally, Better Marketing wrote that there are 5 characteristics of the most successful direct-to-consumer brands:
They Have Self-Belief (and They Shout About It)
They Champion Transparency
They're More than Digital-Only
They Listen to Their Customers
They Turn Customers into Fans
A Strong Focus on Customer Experience
As you can see, many of these DTC retailer habits focus on building a strong customer experience.
These businesses must be equipped to change gears quickly as consumer preferences and the overall market continues to fluctuate.
Real-time visibility into multi-channel supply and demand trends, and even pricing trends, are important pieces of this puzzle. You need to get the right products in the right places at the right time for your customers. But you also need to do it in a fiscally responsible way – NOT by stockpiling safety stock, which will eventually get marked down leaving you with crappy margins.
If this balance is something you struggle with, contact us. We can help you figure out how to build valuable supply chain planning intelligence into your direct-to-consumer retail strategy to improve both customer experience and profitability.