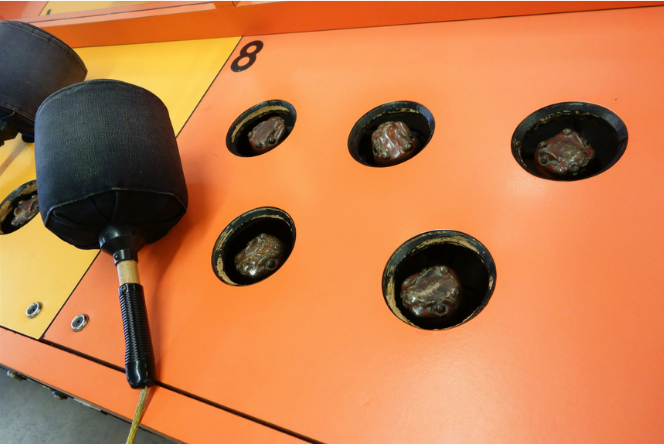 Supply chain agility is a topic filling everyone's inboxes every day. Creating agility requires re-imagining operations in an obscenely short amount of time – a move that often requires a strategic change-up in supplier management.
In recent months, we've heard success stories of distributors retooling their supply chain operations to jump on a short-supply item not traditionally in their item mix — such as hand sanitizer. Easier said than done, as logistics problems pop up left and right.
While the agility strategy to retool production operations can be challenging, it can also present company history-changing opportunities. Strong supplier management will be key.
3 Cheers for Black Button Distilling
Supply Chain Dive recently covered a success story on this in the wine and spirits industry. Black Button Distilling, a small-batch distillery in Rochester, NY, improvised a hand sanitizer supply chain in 72 hours. See how they did it.
Reading their story reminded me of that game "Whack-A-Mole"…
"I would describe it as running an obstacle course, where each time you would turn the corner, there would be a new obstacle you had not seen 10 minutes before. We'd figure one out and a new one would pop up," said Jason Barrett, president and head distiller at Black Button. "It all has come together, but it didn't just fall into place for us."
17x Increase in Output in Just 72 Hours
One of the toughest "moles" to crack was how to procure large batches of sterile water. They collaborated with Genesee Brewing Company for water, but then ran into a new set of logistical challenges, including:
Availability of raw materials like glycerin and hydrogen peroxide
New packaging requirements
Space limitations in the production facility
Protecting shift workers and truck drivers
Then returning to full production of liquor
After forging a few new supplier relationships, and exiting some old ones, they figured out how to ramp up production from 4,000 bottles of hand sanitizer per week to 70,000… and they did it in just 72 hours!
Supplier Management Strategy
What can we learn from all of this? Supplier relationships and collaboration are crucial to speedy shifts in supply chain.
A good place to start is having technology to easily analyze the cost trade-offs of your supplier management strategy. Analytics can quickly identify areas to extend your inventory investment with suppliers, establish agility to meet rapidly changing demand, and free up cash quickly. These solutions can even simplify the process of renegotiating your supplier contracts.
Related: Tips for Renegotiating Your Supplier Contracts: