Welcome to Part 2 of our Specialty Retail series. Glad you're back! In Part 1, we explained why your demand forecasting strategy must fit the type of retailer you are: Fashion OR Specialty Replenishable. Today, we'll introduce store-level inventory automation as the next step to more accurate, cost-effective demand forecasting and replenishment.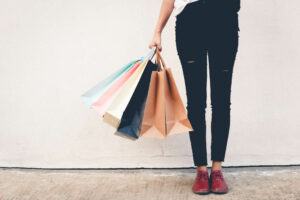 How much time do your planners spend trying to balance consumer demand patterns against purchasing decisions – only to find out there's ALWAYS either too much or too little inventory? At the end of the day, what do stockouts and clearance markdowns cost your brand?
Traditional retail inventory management approaches are too manually intensive to keep up with the rate of retail disruption and, for most retailers, it feels like a relentless kick in the butt. You need to innovate with new services – including BOPIS, mobile and eCommerce, AI/AR, interactive voice search apps, chat bots, beacons and robotics. But these disruptive forces have flipped the switch on inventory planners. You must find that difficult balance between 'in-store, in-stock, in-season' and overstock/dead inventory, which costs the U.S. retail industry $50 billion every year.
Never fear. There's good news. Successful retailers have found strategies to automate inventory buying, even at the store level, to react to daily to changes in demand and reduce heavy workloads to grow profitability.
Store-level inventory automation
Demand anomalies don't just happen at the distribution level. Store-level variances can be just as detrimental to customer experience (CX). A stockout on a high-demand item is no longer just one lost sale or one lost customer. Today it means backorders, bad reviews and brand damage.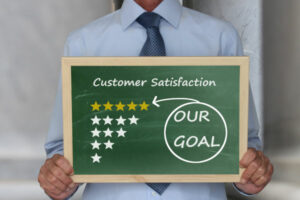 Retailers want that five-star review, and so they spend massive amounts of time analyzing store-level demand patterns, but still come up imbalanced.
The harsh reality is that if you wanted to get a truly accurate and up-to-date picture of what customers want, without surpluses, you would need to monitor demand and re-plan orders every day for every location. So…. hire more people? No way.
Instead, successful brands are using sophisticated retail inventory automation systems to streamline the tedious process of monitoring consumer behavior and place orders accordingly. How inventory automation systems work Automated retail inventory management systems use intelligent algorithms to anticipate spikes and dips caused by external factors, such as a supplier recall, versus the buyer making a guess based on last year's Black Friday statistics.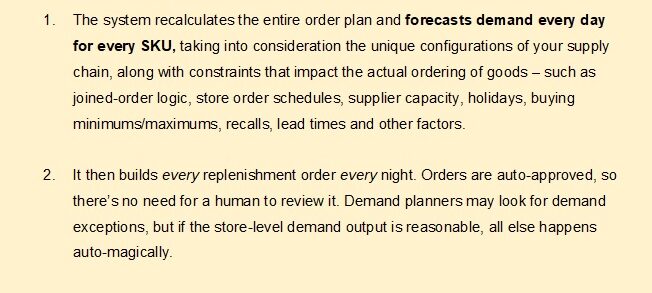 Multi-Echelon Inventory Optimization (MEIO) solutions, for example, monitor store-level and distribution-level demand 24/7/365. So rather than buy for an entire season, these systems make recommendations and place orders automatically, at just the right time, based on real-time data for each store. MEIO takes the fear out of Store A allocating units to fill orders at Store B, at the risk of stockouts at Store A. Plus, you get store-to-store or DC-to-DC collaboration, which is a huge plus to the efficiency of the operation as a whole. Inventory automation is super-effective for retailers that sell "Specialty Replenishable" items (or those that have consistent, longer-lifecycle SKUs), versus "Fashion" items, which are seasonal and more likely to be purchased once and then marked down deeply at the end of a cliff season. We did a deep-dive on this in Part 1: "Does Your Demand Forecasting Strategy Still Fit?"
More time for smart investments
Retailers that have the tools to put store replenishment on auto-pilot have been able to shift the bulk of daily work from time-intensive manual review of each SKU to reviewing system output and approving orders for suppliers/distribution centers. Massive time and cost savings! What would you do with the extra capital? Ace Hardware is a good example:

Even in a small grocery chain with only 50 stores, you may have thousands of orders each week, each of which must be broken down by item. That's thousands of hours spent every week on inventory management. Major butt kicking; totally unnecessary. Store-level automation allows managers to re-allocate those hours toward higher-value priorities. Effort goes way down, and inventory accuracy goes way up. The right items are always in stock; never too much, never too little.
The cool by-product of all of this is better CX and resulting social validation, which we all know is the golden ticket to long-term profitability. If you can influence customer perception and get that five-star review, you win. In Part 3, we will discuss why your 2020 retail tech investments should focus on being able to adapt to what's going on in the macro-economy, and some tips for doing that.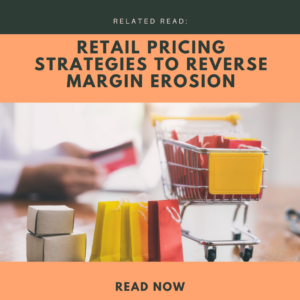 1Source: RISNews, 2Source: Business of Fashion Magazine